Miracle Fortress at the Mercury Lounge (03/21/08)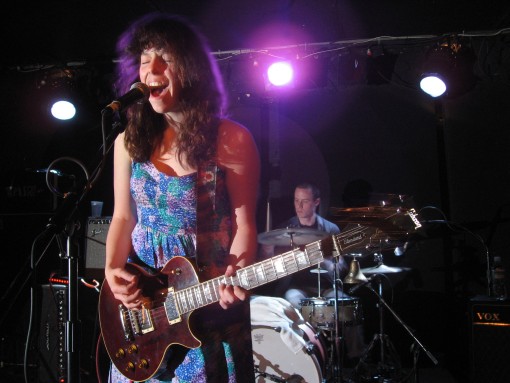 According to their MySpace page, Miracle Fortress is returning to NYC next month for what will mark their second appearance here ever. The show is scheduled to take place at Studio B on September 17, which is interesting because the venue is now (temporarily) closed. More Miracle Fortress tour dates after the jump.
UPDATE: The NYC Miracle Fortress show is now taking place at Public Assembly, (the former Galapagos space).
Miracle Fortress 2008 Tour Dates
19 Aug 2008 Apple Store Montreal, QC
29 Aug 2008 Le Cabaret de la Dernière Chance (FME 2008) Rouyn-Noranda, QC
12 Sep 2008 5th Element Burlington, VT
14 Sep 2008 M Room Philadelphia, PA
16 Sep 2008 Black Cat (backstage) Washington, Washington DC
17 Sep 2008 Studio B (Rumors showcase) Brooklyn, NY
17 Sep 2008 Public Assembly (Blown Speaker Productions Showcase) Brooklyn, NY
18 Sep 2008 La Tulipe (Indie Montreal showcase) Montreal, QC
18 Oct 2008 Iceland Airwaves Festival Reykjavik