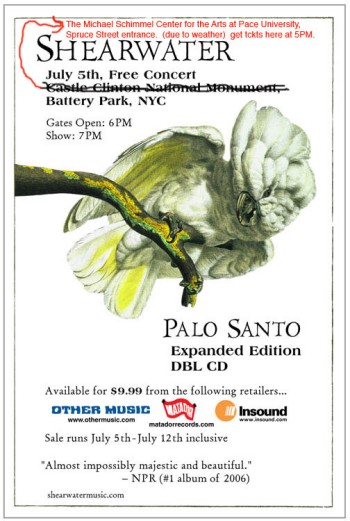 Shearwater, who put out one of my favorite albums of last year, Palo Santo, have relocated their concert indoors tonight due to the threat of rain.
More from the R to R wire:
Due to the threat of inclement weather, tonight's Music at Castle Clinton show featuring Shearwater has been moved indoors to The Michael Schimmel Center for the Arts at Pace University, Spruce Street entrance.

The event will start at its regularly scheduled time of 7PM, but due to indoor capacity restrictions, tickets are limited and will be distributed on a first come-first served bases starting at 5PM at the Schimmel Theater Box Office. Doors open at 6PM.