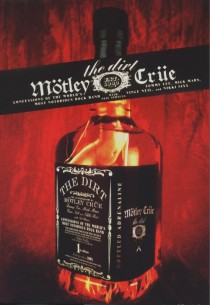 Interscope Geffen A&M is now preparing a number of artist-branded drinks, according to an announcement issued this week. The initiative involves Drinks Americas Holdings, Ltd., a Connecticut-based company specializing in customized liquid concoctions. According to Interscope, a division of Universal Music Group, the companies will jointly develop artist concepts and marketing approaches, and share resulting profits.


…


For the Interscope partnership, specific artist names were not disclosed, though a number of potential tie-ins were tossed around. The celebrity branding possibilities include Eminem, Dr. Dre, Snoop Dogg, 50 Cent, Busta Rhymes, G-Unit, Daddy Yankee, Sheryl Crow, Enrique Iglesias, Chris Cornell, and Gwen Stefani, according to the label group.[360°]
I don't know about you, but gimme some of that Gwen Stefani girl drink drunk!