Wow! What a great show. Seeing IFB live is truly a funandexciting experience. The infectious energy of the 21 member ensemble (not the full band) overflowed onto the audience like the sea and it was another hot and steamy night of cheering and dancing in the unairconditioned confines of Southpaw (yes, that Southpaw). If they ever get back here, (which I'm sure they will), I highly recommend that you check them out. (I predict a Bowery or Webster Hall show in their future).
Lots more great pictures at my Flickr. The Music Slut has pictures from the other side of the stage.
I'm From Barcelona @ Southpaw (August 6, 2007)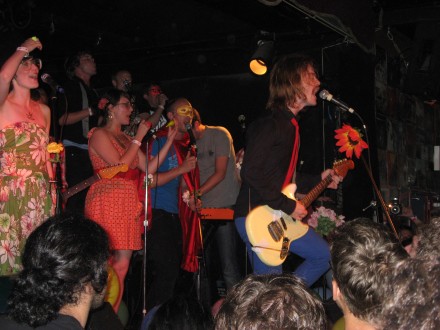 Oh yeah, and I confirmed that they are named after Manuel from Fawlty Towers.