Wow, could this man be more versatile? Wednesday greets us with a spate of Costello news.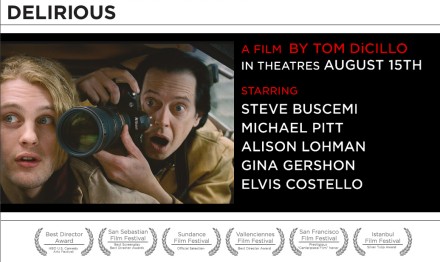 First off, Elvis has a cameo (or possibly larger) role in Tom DeCillo's new film Delirious which is an acid satire of modern celebrity culture. The film also stars (Costello cohort) Steve Buscemi, Gina Gershon, Michael Pitt and Alison Lohman. Delirious opens today, August 15th, in New York and LA.
Costello & Dylan @ Brixton Academy, London March 29, 1995


Photo via Justin Thomas
Second, Elvis is also scheduled to perform a couple of shows with Bob Dylan (as opener) in the early fall. Those of you in or near Duluth, GA and Columbia, MD, you've got a great double bill on your hands. Tickets for the Dylan/Costello shows go on pre-sale on August 15 (today), with the regular tickets going on sale 08/17 and 08/18 respectively.
Elvis Costello Tour Dates
09/07/07 Buffalo, NY Albright-Knox Museum (w/ Feist and Paolo Nutini)
09/08/07 Philadelphia, PA Mann Center
09/09/07 Nashville, TN Schermerhorn Symphony Center
09/11/07 Charlotte, NC Belk Theatre
09/13/07 Cary, NC Koka Booth Amph. @ Regency Park
09/14/07 Minneapolis, MN Orchestra Hall
09/15/07 Minneapolis, MN Orchestra Hall
09/22/07 Duluth, GA The Arena At Gwinnett Center
09/28/07 Columbia, MD Merriweather Post Pavilion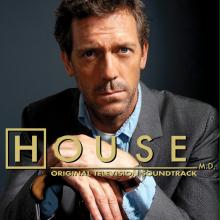 Finally, it has just been announced that September 18th will see the release of House, M.D. Original Television Soundtrack on Nettwerk Records. The tracklist will feature Elvis covering Xtina's Beautiful.
House, M.D. – Original Television Soundtrack
1. Massive Attack – Teardrop **
2. Gomez – See The World
3. Jon Clearly & The Absolute Monster Gentleman – Got To Be More Careful
4. Ben Harper – Waiting On An Angel
5. Michael Penn – Walter Reed
6. Elvis Costello – Beautiful **
7. Joe Cocker – Feelin' Alright
8. Sarah McLachlan – Dear God
9. Josh Rouse – God, Please Let Me Go Back
10. Lucinda Williams Are You Alright?
11. Josh Ritter – Good Man
12. Band From TV – You Can't Always Get What You Want **
** Previously Unreleased
– info via Costello-A