If you're in New York tonight, this sounds like a fun thing to do.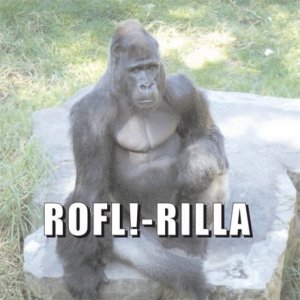 ROFL! is conceived as an internet gong show, a collection of some of the brightest minds on the web showing off their favorite finds and creations in front of a live audience. It's an attempt at recreating the chaos and eclecticism of the world wide web in a more structured and social microcosm"¦ except there's beer, so that's a marked improvement.
Tonight's show will be hosted by actress/writer/comedienne Cintra Wilson and features musical guest singer Ethan Lipton.
Place: Joe's Pub
Date: August 31, 2007
Time: 9:30
Tickets: $15 (Buy Tickets)