Like you needed the reminder.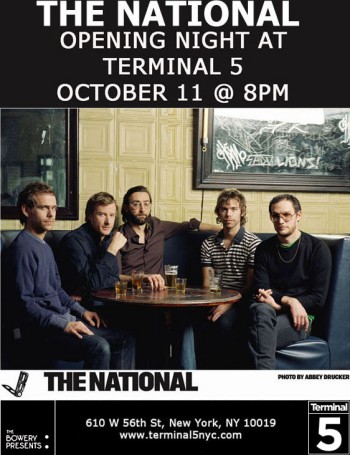 8:00 pm St. Vincent
9:15 pm The National
Terminal 5 is at 610 W. 56th Street between 11th and 12th Ave (enter on 56th).
Don't forget, The National will also be playing tomorrow night at the Music Hall of Williamsburg with The Forms and Marla Hansen, and again on Saturday night with Elvis Perkins and Doveman. Then, after taking a night off, they'll be playing a free Rhapsody sponsored show on October 15 at The Highline Ballroom with Pela and The Little Ones.