The National played Terminal 5 last night and they continue their slate of NYC shows tonight at The Music Hall of Williamsburg with Marla Hansen and The Forms.
I saw Marla Hansen at Union Hall about a month ago and I strongly recommend that you arrive in time to check her show out. Marla will be playing at the upcoming BQE performance at BAM with Sufjan Stevens and also a couple of shows at CMJ.
Marla Hansen at Union Hall (September 11, 2007)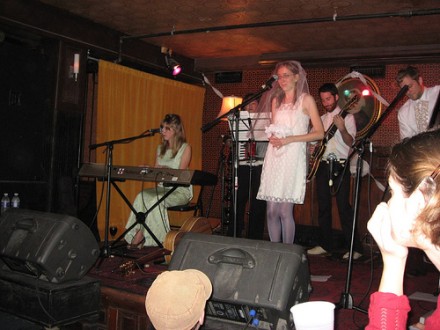 The Forms are another interesting Brooklyn band on the bill tonight with a solid new record under their belt (recorded by the venerable Steve Albini) which is due out on October 23 (Threespheres/Rebel Group/ADA). They also made a contribution to Stereogum's Tribute to Automatic For The People which was just released on October 2. You should definitely make the effort to see them tonight as well, but if you can't make there in time (or don't have tickets), see the rest of The Forms local live dates below.
The Forms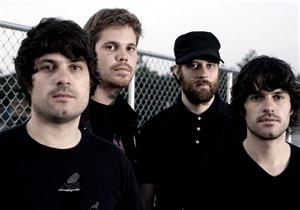 Download: Knowledge In Hand (mp3)
The Forms Tour Dates
10/12 – Music Hall of Williamsburg, NY – w/the National, Marla Hansen
10/17 – White Rabbit – New York, NY – (CMJ Gothamist House Party)
10/18 – Soundfix – Brooklyn, NY (CMJ)
10/20 – Club Midway – New York, NY (CMJ)