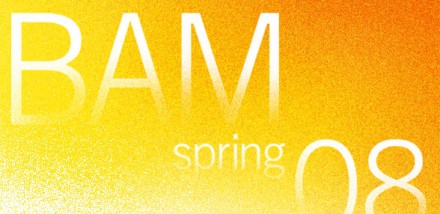 Mavis Staples: One Night Only
BAM Howard Gilman Opera House (30 Lafayette Ave)
Jan 22 at 8pm
Tickets: $20, 30, 40
Brooklyn Next Festival
Soulive
BAM Howard Gilman Opera House (30 Lafayette Ave)
Feb 15 at 8pm
Tickets: $20, 25
Citizen Cope
BAM Howard Gilman Opera House (30 Lafayette Ave)
Feb 16 at 8pm
Tickets: $20, 25
The National
BAM Howard Gilman Opera House (30 Lafayette Ave)
Feb 22 at 8pm
Tickets: $20, 25
Dan Zanes and Friends
BAM Howard Gilman Opera House (30 Lafayette Ave)
Feb 24 at 11am and 2pm
Tickets: $15, 20
Brooklyn Next is a borough-wide celebration of Brooklyn's own musical talent, comprising four mainstage events at BAM
(including a family-friendly concert), three nights of music in BAMcafé, and off-site performances at a dozen venues on
Brooklyn's thriving club scene (details will be available on BAM.org).
Macbeth with Patrick Stewart
By William Shakespeare
BAM Harvey Theater (651 Fulton St)
February 12″"March 22, 2008
Tickets: $30, 60, 90
Subscriptions to the BAM 2008 Spring Season go on sale Mon, Nov 5 to the general public. Friends of BAM and last season's subscribers may purchase subscriptions beginning on Mon, Oct 29. Visit BAM.org on Monday morning for the details you'll need to order your tickets when the phone lines open at 10am.
View the whole Spring schedule (which has lots of other non-music events) here (pdf).