The multilingual Kathryn Calder at Webster Hall (CRED)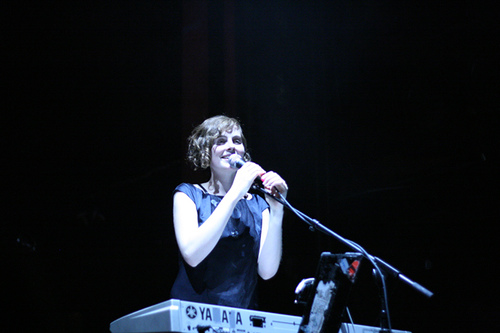 Download: Immaculate Machine – Dear Confessor (Mandarin Version) (MP3)
| | |
| --- | --- |
| Kathryn Calder's primary band Immaculate Machine is playing Union Hall tonight (Nov. 11). The Union Hall show is one of their final three US dates in support their latest record, Fables (they also recently played here in October with The New Pornographers at Webster Hall). In case you can't make it tonight, tomorrow night is your last chance to see them live on the east coast, (until they tour again, that is), they'll be playing at the Cake Shop over in Manhattan. Above, you can download the Mandarin version of Immaculate Machine's Dear Confessor which was created in answer to a throwaway comment by the CBC's Grant Lawrence. | |
Peter Moren and Carl Newman at Union Hall (11/10/07)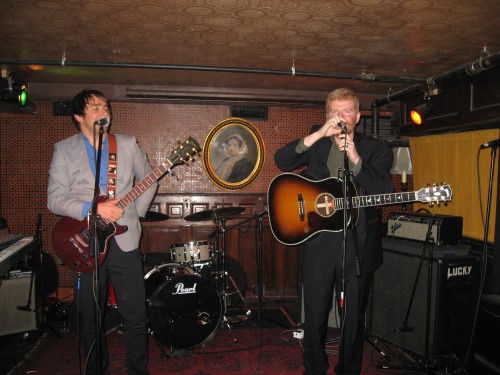 Last night, Kathryn's uncle and bandmate in her other band, Carl Newman, played an impromptu set at Union Hall with Peter Morén (of Peter, Bjorn and John). Dean & Britta (of Luna) also played a couple of songs, and Brooklyn's The Mugs (sorry Mugs, my battery died) stuck around for a full set.
Dean and Britta at Union Hall (11/10/07)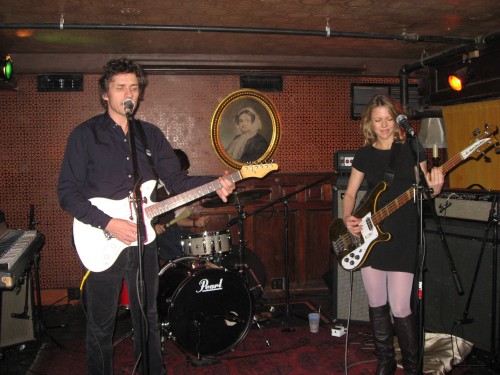 Congratulations S&C!