I've been checking the UCB website pretty religiously for this kind of thing lately, yet I managed to miss this one too.
The Colbert Report – On Strike!
Live at UCB NY
December 3, 2007
$20 (Sold Out)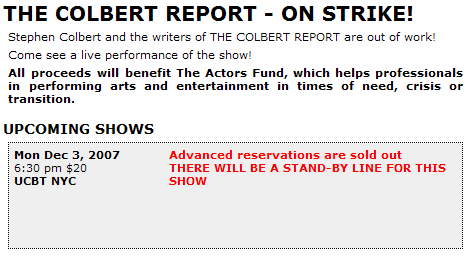 I'm sure The Nation will be out in full force on Monday waiting in line at the door.