Plants and Animals (CREDIT)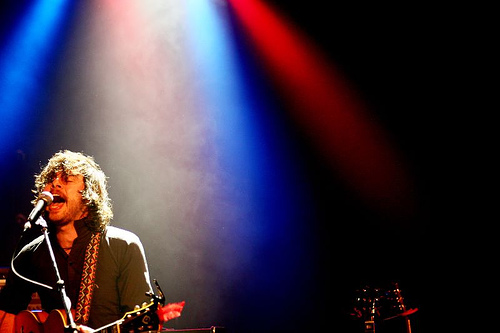 Montreal's Plants and Animals is a band I'm kind of interested in right now and they've just released the details of their upcoming new full length record entitled Parc Avenue. Parc Avenue will be released on Secret City Records (home to Miracle Fortress and Patrick Watson) on March 25, 2008. This album is the follow up to their "with/avec EP," which was released in the fall of 2007. We last saw Plants and Animals in NYC at the Warsaw as the opening act for
Wolf Parade in August of 2007. P & A are on a small Canadian tour right now and a US national tour is slated to coincide with the album's release and with SXSW in March 2008.
Download: Plants and Animals – Faerie Dance (mp3)
Plants and Animals tour dates and track list after the jump.
Tracklist For Parc Avenue:
01. Bye Bye Bye
02. Good Friend
03. Faerie Dance
04. Feedback In The Field
05. A L'orée Des Bois
06. New Kind Of Love
07. Early In The Morning
08. Mercy
09. Sea Shanty
10. Keep It Real
11. Guru
Plants And Animals Tour Dates
12/05 – Victoria, BC – Element*
12/06 – Vancouver, BC – Centre For Digital Media*
12/07 – Vancouver, BC – St. James Hall*
12/08 – Kelowna, BC – Doc Willoughbys
12/10 – Saskatoon, BC – Amigos
12/13 – Sault Ste-Marie, ONT – Lop Lops
12/14 – Toronto, ONT – Mod Club*
12/17 – Montreal, QUE – Divan Orange
* with Patrick Watson
(Track Listing and Tour Dates via CMJ)