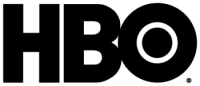 Premium cable channel HBO is set to finally offer its wares on the Internet, but only to those who are already part of the "Time Warner Family". This is kind of good news for me because I recently dropped HBO-ver, but I'm still a Roadrunner subscriber.
HBO on Broadband, as the service is called, will roll out in Green Bay and Milwaukee, Wis., tomorrow – and in other markets shortly thereafter – with the caveat that consumers able to access the service are either HBO subscribers or customers of the high-speed Internet service offered by their local cable operator.
…
Subscribers to HBO or the high-speed Internet service won't be charged extra for HBO on Broadband. However, all others will have to pay a fee.
…
HBO on Broadband will offer 600 titles and 400 hours of downloadable content, including movies, documentaries and original series like "The Sopranos" and "Six Feet Under."

Every month the service will offer the entire set of an HBO series. The service will also feature sample episodes from every HBO original series as well as a "bridge series" ahead of a new season of a given show. [NYPost.com]
New York Magazine has an interview with Time Warner head honcho Jeff Bewkes over here.