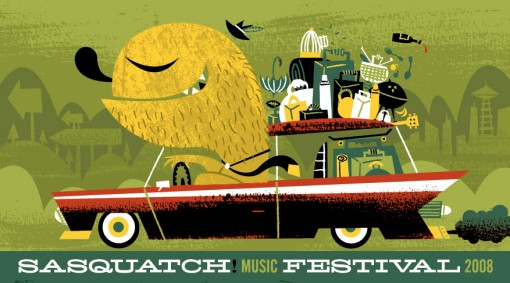 Though the dates seem to be a bit off (Sun-Wed?), this appears to be a preliminary lineup for the 2008 Sasquatch! Music Festival at The Gorge Amphitheatre in George, WA.
UPDATE: As Drake pointed out in the comments, it looks like Pollstar incorrectly listed the 2006 Sasquatch lineup again for 2008. This would account for odd the midweek festival dates, among other things. I've taken my listing down to avoid any confusion. The only thing that appears to be still be correct is The Cure show on 05/25/08.
UPDATE 2: Pollstar took the dates down already.