Zach Galifianakis at Union Hall (03/02/08)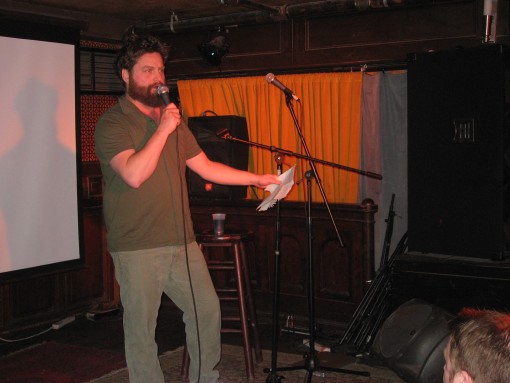 Fresh off of his Semi-Pro gig at Radio City, Zach Galifianakis was a special guest at Union Hall last night at the Tearing The Veil of Maya show. The announced lineup also included the comedy stylings of Leo Allen, Michael Showalter, Heather Lawless, and Eugene Mirman.
A couple of more still shots from Zach's Absolut Vodka ads after the jump.