2008 Virgin Festival (August 9-10, 2008 @ Pimlico in Baltimore, MD)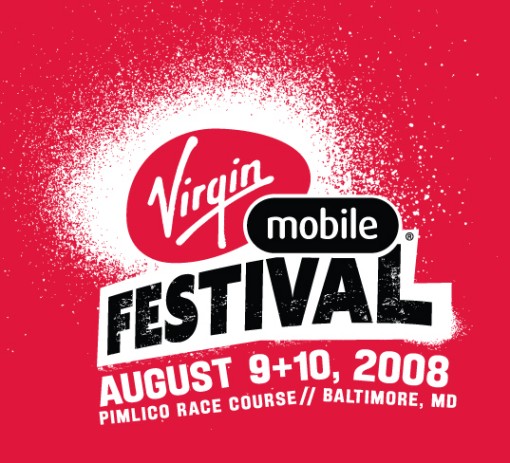 LAS VEGAS, NV (April 1, 2008) — Virgin Group Founder and Chairman Sir Richard Branson announced today the headline acts for the third Virgin Mobile Festival, the largest music and arts festival on the East Coast, being held August 9-10 at Pimlico Race Course in Baltimore, Maryland. The festival headliners are Foo Fighters, Jack Johnson, Kanye West, Nine Inch Nails and Stone Temple Pilots. The Virgin Mobile Festival is being produced for the third year by I.M.P., one of the country's leading independent concert promoters. Fans can check out the official festival website at http://www.virginmobilefestival.com to sign up for news and updates.

Branson announced the headliners during a keynote at the 2008 CTIA Wireless convention in Las Vegas. He said the rest of the diverse two-day lineup and additional information about the Festival will be announced in the coming weeks. Ticket sale information will also be available in the coming weeks at ticketmaster.com.