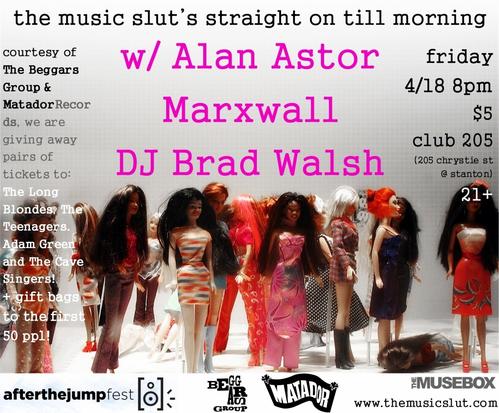 Our good friends at The Music Slut are throwing a big party tonight (04/18) at Club 205. Here are the juicy details:
9pm Marxwall
10pm Alan Astor
DJ Brad Walsh
It's an electronic dance extravaganza!
And to celebrate these amazing groups being, well, amazing, we are giving away pairs of tickets to see The Long Blondes, The Teenagers and The Cave Singers at the party in addition to gift bags filled with all sorts of goodies!
205 Club
205 Chrystie St @ Stanton
Cost: $5, 21+
Hey, I'd go if I was in the same time zone.