Neil Diamond at The Bitter End (05/07/08)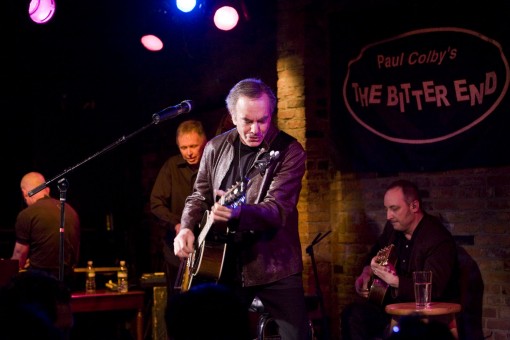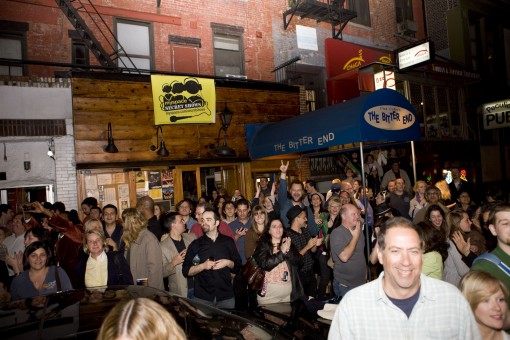 Neil Diamond greeted the long line of fans stationed outside The Bitter End on Bleeker Street, saying hello and posing for pictures. Once inside the club, Diamond, backed by a small band consisting of members from both his studio and touring musicians, gave an energized acoustic performance of "Solitary Man", "Don't Go There", "Home Before Dark", "Pretty Amazing Grace", "Kentucky Woman", "Cherry, Cherry" and "Sweet Caroline". The club placed speakers in the windows during the performance allowing the hundreds of fans who couldn't get into the club to sing-along on the street and sidewalk and participate in this once in a lifetime event.
As mentioned previously, Neil Diamond is playing MSG, a third show was just added.
A few more shots after the jump.