Adele Atkins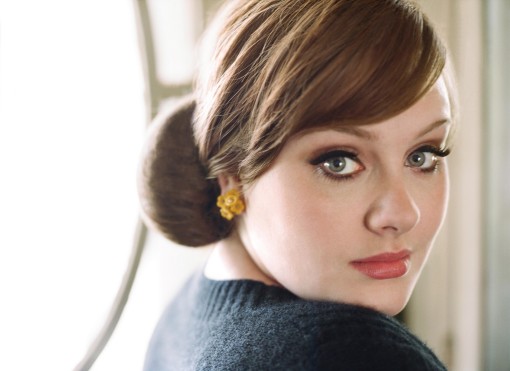 Adele's 19 is available today as a domestic CD release ($6.99 at Amazon.com) and it's also available as a digital download starting for free at AmieStreet.com/Adele. In fact, all songs on Amie Street start free and increase in price the more they're purchased, up to 98 cents. If that wasn't enough of an inducement to purchase music at a site you've never used before, you might also be interested to hear that Amie Street is having a store-wide 50% off sale today – so over 1 million mp3s will be available at half price. In other Adele news, she has a couple of shows scheduled for tonight and tomorrow (June 10 and 11) at the Highline Ballroom in support of the US release of her album (which is pretty solid in my opinion, but you can check out the stream below and decide for yourself).
STREAM: Adele – 19 @ Spinner.com
All Adele summer tour dates after the jump.

Adele 2008 Summer Tour Dates
Jun 10 2008 Highline Ballroom SOLD OUT New York, NY
Jun 11 2008 Highline Ballroom SOLD OUT New York, NY
Jun 13 2008 Bonnaroo Music Festival Manchester, TN
Jun 14 2008 "The Saturday Early Show" New York, NY
Jun 15 2008 World Cafe Live (WXPN Studios) Philadelphia, PA
Jun 16 2008 "Late Show with David Letterman" New York, NY
Jun 17 2008 Sixth & I Historic Synagogue Washington, DC
Jun 21 2008 Fox Theatre Boulder, CO
Jun 27 2008 La Cigale PARIS
Jul 10 2008 Postbanhof BERLIN
Jul 12 2008 Montreux Jazz Festival MONTREUX
Jul 14 2008 Paradiso SOLD OUT AMSTERDAM
Jul 19 2008 Somerset House LONDON
Aug 09 2008 Summer Sonic Festival-Beach Stage TOKYO
Aug 10 2008 Summer Sonic Festival-Park Stage OSAKA