Tony Dekker of Great Lake Swimmers (10/02/07)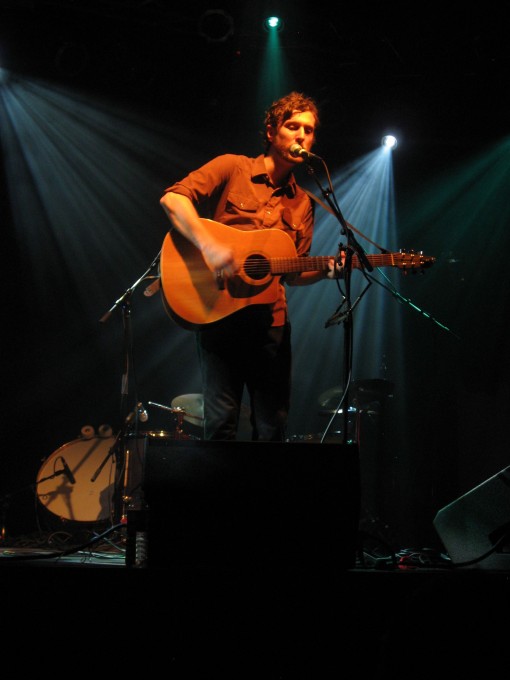 I was very excited to learn that the Great Lake Swimmers are returning to NYC and playing shows at both The Mercury Lounge and my home club, Union Hall, on September 26 and 28. Though still a great album, Ongiara has been on the shelves for a little over a year now, so perhaps we are in store for a few new tunes during this next round of NYC dates.
All Great Lake Swimmers tour dates after the jump.
Great Lake Swimmers 2008 Tour Dates
Jun 19 Toronto, Canada The Phoenix *
Jul 04 Orillia, Canada Mariposa Folk Festival – Tudhope Park
Jul 05 Orillia, Canada Mariposa Folk Festival – Tudhope Park
Jul 06 Sudbury, Canada Northern Lights Festival – Bell Park
Jul 23 Calgary, Canada Calgary Folk Festival ('Tony Dekker' solo workshops)
Jul 24 Calgary, Canada Calgary Folk Festival ('Tony Dekker' solo workshops)
Jul 25 Calgary, Canada Calgary Folk Fest – Prince's Island Park
Jul 26 Calgary, Canada Calgary Folk Fest – Prince's Island Park
Jul 27 Calgary, Canada Calgary Folk Fest – Prince's Island Park
Aug 08 Regina, Canada Regina Folk Festival
Aug 09 Regina, Canada Regina Folk Festival
Aug 10 Regina, Canada Regina Folk Festival
Aug 14 Salt Lake City, UT Kilby Court
Aug 16 Lyons, CO Folks Festival #
Aug 17 Manitou Springs, CO KinFolks Music
Aug 19 Iowa City, IA The Mill
Aug 20 Minneapolis, MN 7th Street Entry
Aug 21 Madison, WI High Noon Saloon
Aug 22 Chicago, IL Schubas
Aug 29 Quebec City, Canada Espace 400 – La Grande Place
Sep 20 Nashville, TN Americana Music Festival
Sep 25 Northampton, MA Iron Horse Music Hall
Sep 26 New York, NY Mercury Lounge
Sep 27 Hastings-on-Hudson, NY Common Ground Coffeehouse
Sep 28 Brooklyn, NY Union Hall
* with Sarah Harmer, Serena Ryder, Hawksley Workman, Danny Michel
# with KT Tunstall, The Waifs, Missy Higgins