Jaguar Love at Siren Music Festival (07/19/08)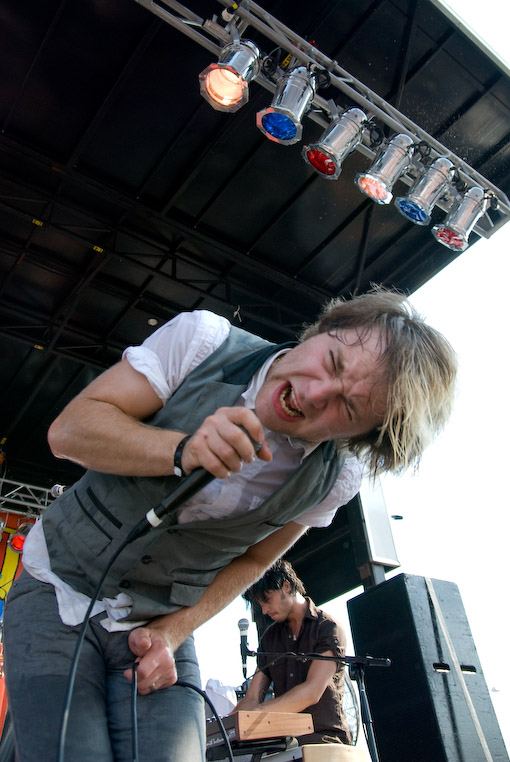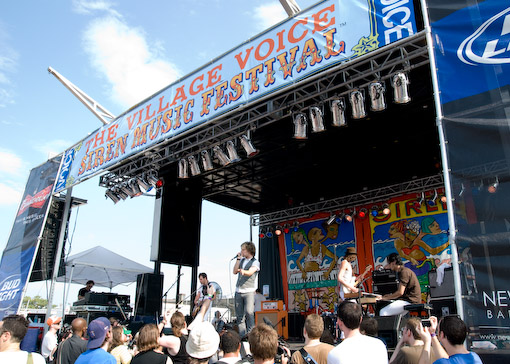 Photos: Jon Klemm for Bumpershine/Siren Music Festival
This post is really an excuse to post a boatload of Jon's Jaguar Love pics from Siren, but the band really is in the news right now with a new record coming out on Matador called Take Me To The Sea and also an upcoming tour with The Faint and Crystal Antlers. They'll be playing a record release show for TMTTS on August 19 at Southpaw (buy tickets).
DOWNLOAD: "Bats Over The Pacific Ocean" (mp3)
Jaguar Love tour dates and lots more pictures after the jump.
Jaguar Love 2008 Tour Dates
8/1 – Vancouver, BC – Commodore Ballroom*
8/2 – Redmond, WA – The Old Firehouse #
8/3 – Portland, OR – Crystal Ballroom*
8/5 – San Francisco, CA – Grand Ballroom*
8/6 – Long Beach, CA – Que Sera ^
8/7 – Los Angeles, CA – Henry Fonda Theatre*
8/8 – Anaheim, CA – Chain Reaction^
8/9 – San Diego, CA – Soma*
8/11 – Austin, TX – La Zona Rosa*
8/12 – Dallas, TX – Palladium*
8/14 – Atlanta, GA – Variety Playhouse*
8/15 – Carrboro, NC – Cats Cradle*
8/16 – Washington, DC – 9:30 Club*
8/17 – Philadelphia, PA – Trocadero*
8/19 – Brooklyn, NY – Southpaw #
8/20 – Worcester, MA – The Palladium "Upstairs"*
8/21 – Toronto, ON – The Opera House*
8/22 – Chicago, IL – Vic Theatre*
8/23 – Omaha, NE – Sokol Auditorium*
*w/ The Faint
^ w/ Crystal Antlers
# Headlining
More Jaguar Love at Siren