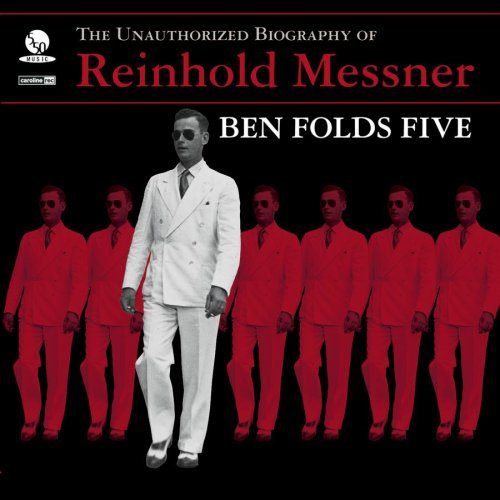 The original members of Ben Folds Five (yup, all three of them) are reuniting for an exclusive one-time live performance of their final studio album together, the largely ignored, The Unauthorized Biography of Reinhold Messner.
The concert will be the band's first performance together in nearly ten years and will take place in the band's former hometown of Chapel Hill, North Carolina on September 18, 2008 at the UNC Memorial Hall. The show will be rebroadcast on the "Front to Back" official MySpace profile in October.
…
"Front to Back" asks leading artists to perform one of their own seminal albums, from front to back, in a live concert that is then later aired on the site. The airing of the event includes interviews with the band as well as artists who were influenced by the album. Presented by Nowwhat.com, tickets to the Ben Folds Five "Front to Back" taping will go on sale to the public through etix.com on September 8th at 10 AM EST. Additional "Front to Back" performances will be announced by MySpace in the coming months.
I'm excited about the possibility of hearing more "classic" albums from bands I like (or once liked), but personally, I'd rather hear the first Ben Folds Five record, in its entirety.