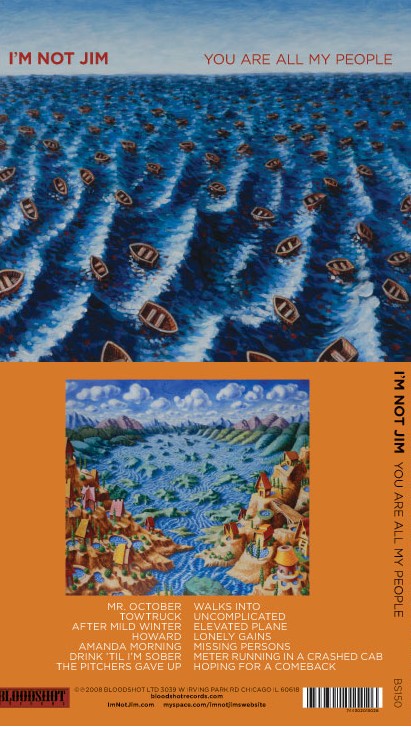 Buy It!
The Housing Works Bookstore continues its tradition of interesting and invigorating programming with the record release party for Jonathan Lethem's band*, I'm Not Jim.
Record Release Party: I'm Not Jim – You Are All My People
Thursday, September 18, 2008 at 7:30 PM

A concert and record release party for You Are All My People from I'm Not Jim. I'm Not Jim is a collaboration between novelist Jonathan Lethem (You Don't Love Me Yet) singer-songwriter Walter Salas-Humara (The Silos), and the Elegant Too (Philip Hernandez and Chris Maxwell).
* OK, it's not really his band.
I'm Not Jim "Tour" Dates
Thursday, September 18, 2008 Housing Works Bookstore New York, NY
Saturday, October 25, 2008 Union Pool Brooklyn, NY