Can you think of a better way to start off the Jewish New Year?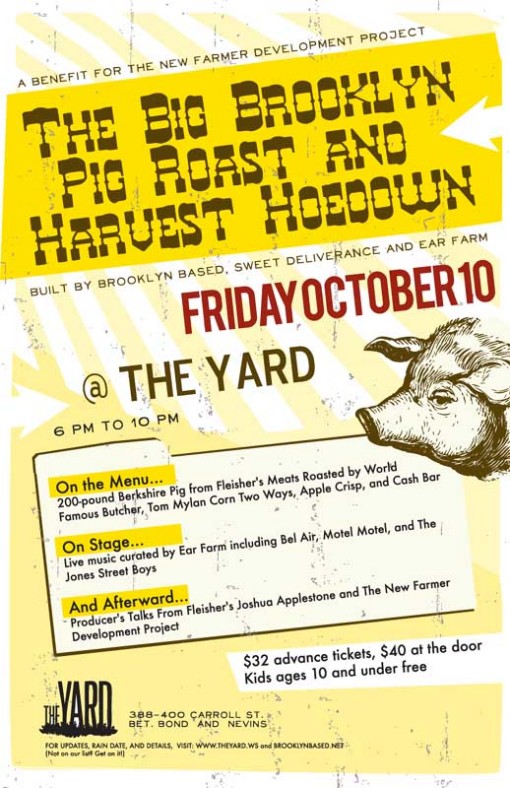 Hosted by Brooklyn Based, Sweet Deliverance, EAR FARM, and The Yard, the first annual Big Brooklyn Pig Roast and Harvest Hoedown is a prelude to the following day's Harvest Festival at The Yard, and a celebration of all the best the season has to offer.

Snuggle up to someone special with a pint of Sixpoint and a plate of pork tacos, roast corn, fresh salsas, greens, warm apple crisp and cinnamon ice cream from Blue Marble. Then turn up your heels to the Americana twang and hillbilly swerve of The Jones Street Boys, Motel Motel, and Bel Air, as the lights sparkle on the Gowanus Canal.