The Veils at Union Hall (10/12/08)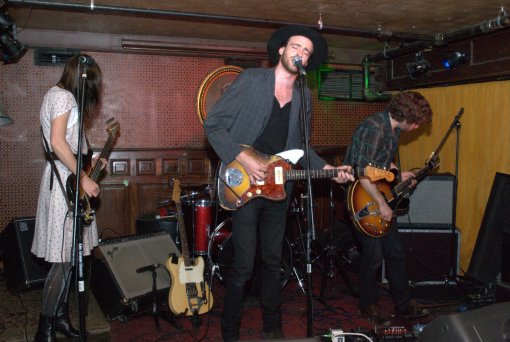 I stuck around Union Hall after comedy on Sunday night to catch some of The Veils surprise last minute show (tour mates Liam Finn and EJ Barnes were there to enjoy the festivities as well), unfortunately I was still so tired from Friday and Saturday night that I had to leave after after about two songs. What I heard sounded good though, I just didn't have the energy to stay for the whole set.
A few more pictures after the jump.