Danielson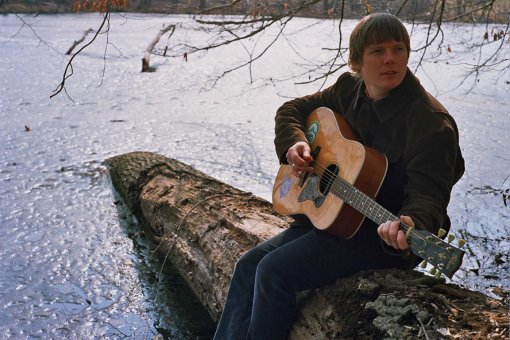 Danielson, aka Daniel Smith, has a show at the Knitting Factory tonight (Oct 31), which is actually the first tour date in support of his new digital EP Alive!, currently available as free download from the Secretly Canadian website. Also, and this is more of a personal aside, if you haven't had the chance to check it out yet, I highly recommend the 2006 documentary Danielson: A Family Movie, which chronicles the life and times of Mr. Smith as well as the early career of his protege and former band mate, Sufjan Stevens. Even if you're not a fan of Daniel's music (his stuff is not for everyone), the documentary is really worth watching.
Danielson – Alive! EP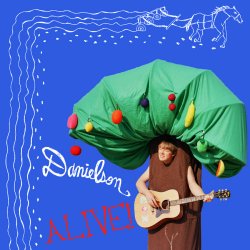 WATCH: Danielson – "Good News for The Pus Pickers" (Video)
More Danielson tour dates after the jump.
Danielson 2008 Tour Dates
10/31/08 New York, NY – Knitting Factory w/ Dan Zimmerman, Ortolan, Cryptacize, DJ Mr. Novak
11/02/08 Philadelphia, PA – 941 Theatre w/ Dan Zimmerman, Ortolan, Cryptacize
11/04/08 Pontiac, MI – The Crofoot Pike Room w/ Drunken Barn Dance, Cryptacize
11/05/08 Chicago, IL – Reggie's w/ Bird Names, Cryptacize
11/06/08 Minneapolis, MN – Triple Rock w/ Cryptacize
11/07/08 Omaha, NE – The Waiting Room w/ Cryptacize
11/08/08 Denver, CO – Hi-Dive w/ Ian Cooke, Cryptacize
11/09/08 Salt Lake City, UT – Kilby Court w/ Skeletons, Cryptacize
11/11/08 Seattle, WA – Vera Project w/ Bart Davenport, Cryptacize
11/12/08 Portland, OR – Backspace w/ Bart Davenport, Cryptacize
11/14/08 San Francisco, CA – Bottom of the Hill w/ Bart Davenport, Cryptacize
11/15/08 Los Angeles, CA – Troubadour w/ Soul Junk, Cryptacize
11/16/08 Phoenix, AZ – Modified w/ Cryptacize
11/18/08 Austin, TX – The Mohawk w/ Loxsly, Cryptacize
11/19/08 Houston, TX – Walter's On Washington w/ Mathletes, Cryptacize
11/20/08 Dallas, TX – Granada Theater w/ Mount Righteous, Cryptacize
11/21/08 Memphis, TN – Hi Tone w/ Warble, Cryptacize
11/22/08 Athens, GA – 40 Watt Club w/ Andy From Denver, Cryptacize
11/23/08 Asheville, NC – Grey Eagle w/ Cryptacize