Counting Crows at The Wellmont Theatre (10/28/08)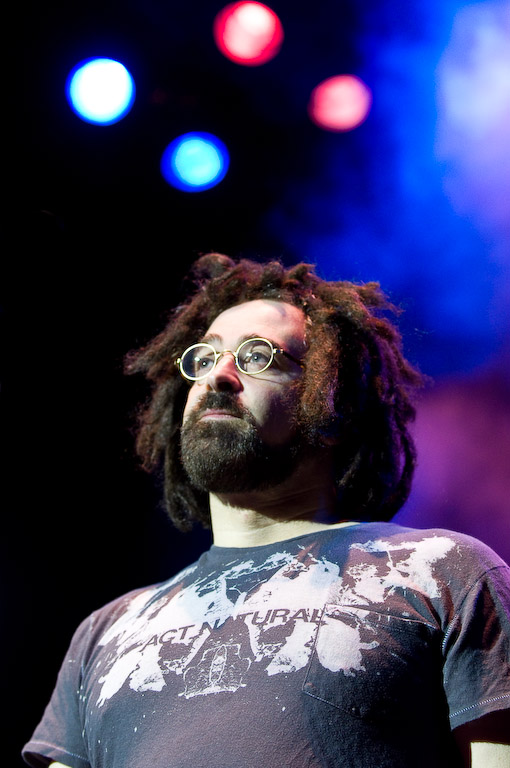 Photos: Jon Klemm
Well, opening night at the Wellmont Theatre came a little later than expected due to the untimely illness of Counting Crows' lead singer Adam Duritz who was out sick with the flu on Monday, October 27. So, it was with much fanfare, that the Crows (and their tour mates Wild Sweet Orange) took to the stage on Tuesday, October 28 for the first of a three night stint at the newly restored Wellmont Theatre in Montclair, NJ. Jon Klemm was there to capture the opening night action in photos and Jersey's own Music Snobbery was there to pontificate about the venue from his permanently reserved box seat:
It was the biggest night in Montclair since a third Starbucks opened up in town. The historic Wellmont Theatre debuted tonight and all got to enjoying the place as it was originally designed. Gone are the movie screens and cramped theater seats and in comes the music and the grandeur. For those who've been to the place when it was a crummy 4-screen theater, you'll bowled over at the joint now. It's completely night and day from what it was before to what it is now. As Durtiz said, "This place is bitchin'."
…
Let's talk about the space. It's gorgeous, or as some Jersey folks say, gore-jess. Without all that construction and scaffolding, I can truly get a sense of the great sight lines on the floor. There are three levels of general admission so you can have space to breathe, get your drinks and still have a great view of the large stage.

I'm not a sound expert, but everything was fine by me. You can hear the vocals most of time, but since Adam Duritz is a mumbler, you can pick out a few sentences. I didn't expect sound perfection for the first show, but the builders didn't skimp on the sound system. [MusicSnobbery.com]
The Wellmont Theatre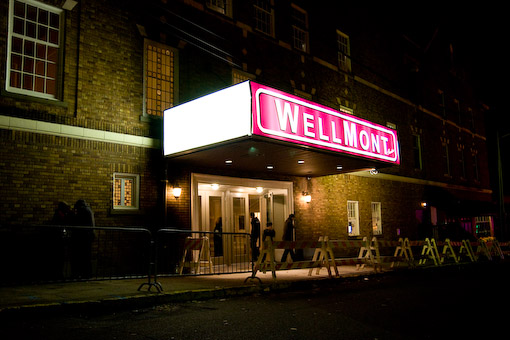 Setlist and more of Jon's pictures (including openers Wild Sweet Orange) after the jump.
Counting Crows setlist (Oct 28, 2008):
* Long December
* Cowboys
* Color Blind
* Anna
* Ballet D'Or
* Four White Stallions
* Omaha
* Richard Manuel is Dead
* Rain King
* Washington Square
* Miami
* Seen Me Lately
* ENCORE: Caravan
* Mercy
* Come Around
* Holiday in Spain
– via MusicSnobbery
Counting Crows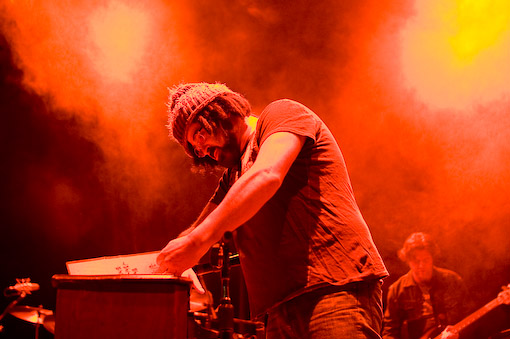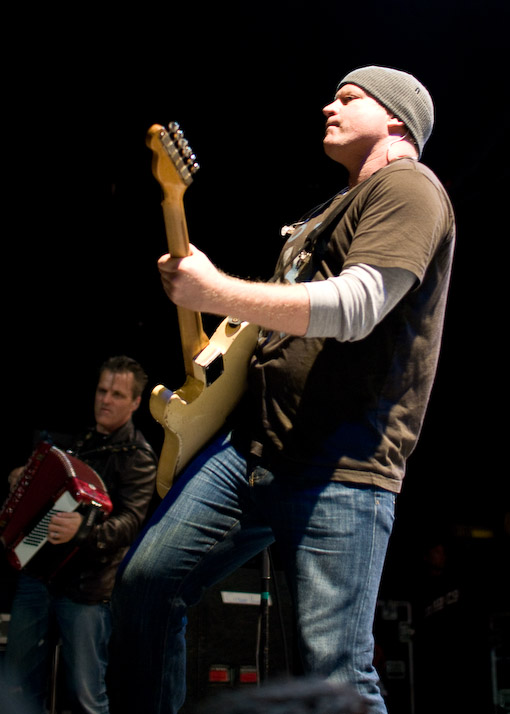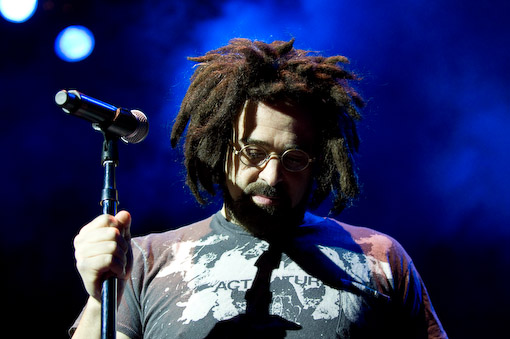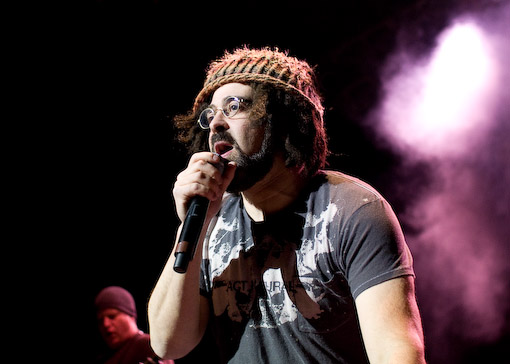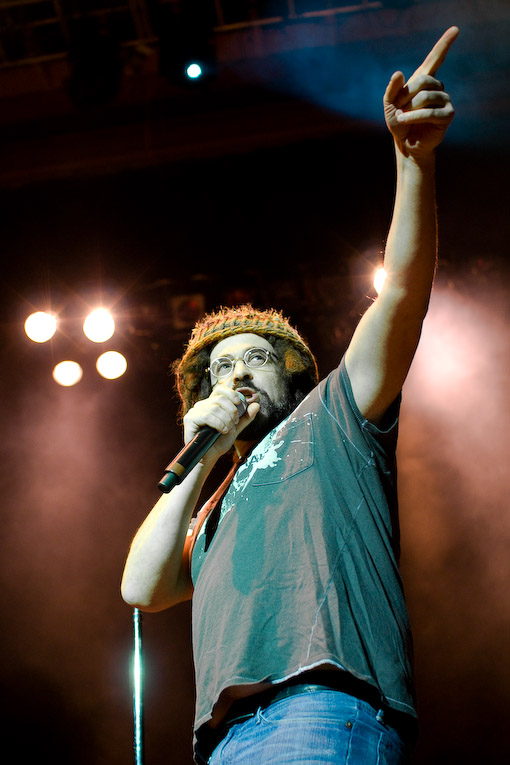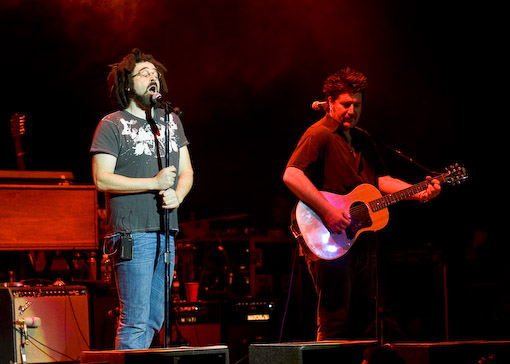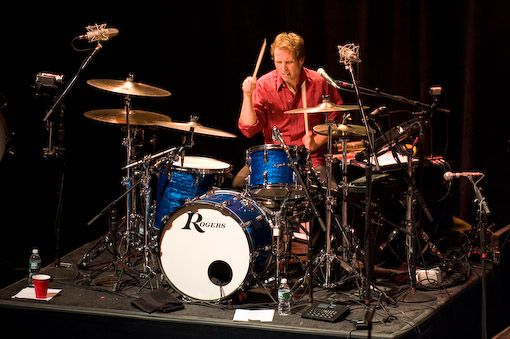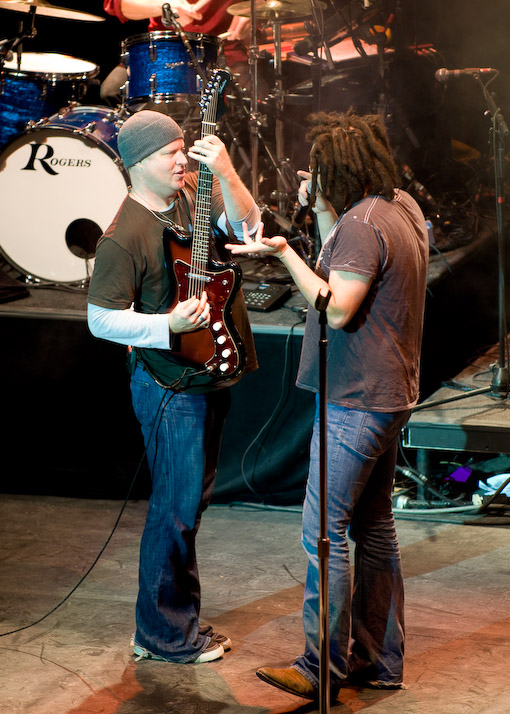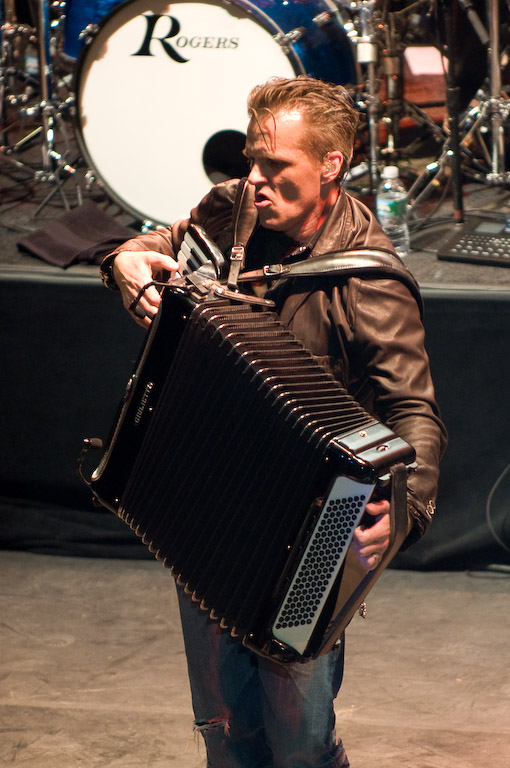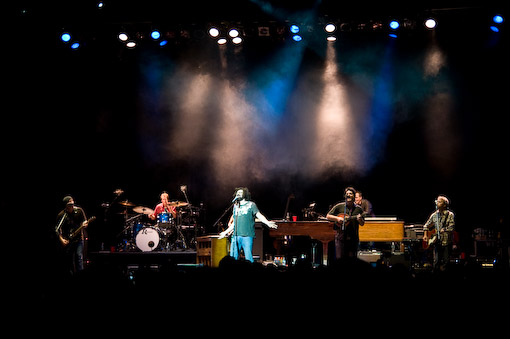 Wild Sweet Orange