Simplifires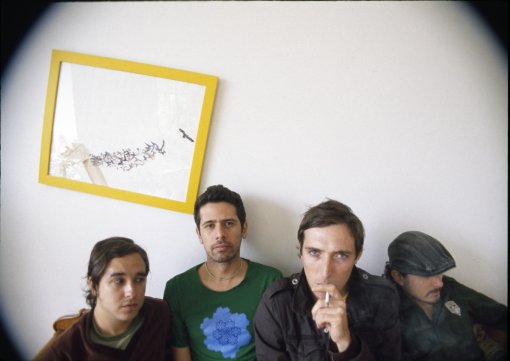 Simplifires are a four piece band comprised of three Mexicans and an Irishman, so right off the bat, they piqued my interest. According to their MySpace page, they are from "Mexirish, Mexico", but they're currently in NYC for the month of November doing a residency over at Piano's. And while they are only 1/4 Irish, they are a lot more U2 than they are Rodrigo y Gabriela, (I'm no expert, but I'm straining to hear anything traditionally Mexican about their music at all). Apparently, they've achieved a measure of success in their native country, (opening for the likes of Ratatat), and they've got a new album out now called Why People Make Countries which is an energetic rocker that demands to be heard live (at least, according to their website). Anywho, if you like checking out new bands and/or your hair is looking a little shaggy, I've got a pair of tickets to give away to the 11/17 Simplifires show at Piano's PLUS a free haircut at Pimps and Pinups, a new boutique salon on the Lower East Side. Just email me at contests@bumpershine.com and tell me your favorite Mexican and/or Irish band and you could be the lucky winner. One winner will be chosen randomly and notified on Friday, November 14.
DOWNLOAD: Simplifires – "Unsupervised" (album version) (mp3)
DOWNLOAD: Simplifires – "Yourself Only" (album version) (mp3)
More Simplifires NYC tour dates after the jump.
Simplifires NYC Tour Dates
Nov 17 2008 PIANOS NYC NYC, New York
Nov 19 2008 FONTANA's NYC, New York
Nov 24 2008 PIANOS NYC NYC, New York