Lisa Hannigan – Sea Sew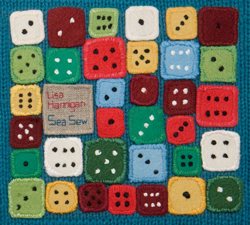 Lisa Hannigan's new solo record, Sea Sew, (currently only available at her website), just got picked up for US release via ATO Records on January 20, 2009.
Hannigan, along with a talented band of friends""including Tom Osander on drums, Shane Fitzsimons on double bass, Donagh Molloy on trumpet, melodica and glockenspiel, Gavin Glass on piano, Lucy Wilkins on violin and Vyvienne Long on cello""recorded Sea Sew over 14 days in Dublin.

In advance of the album's release, Hannigan has made available the songs "Lille," "Sea Song," "Pistachio" and "I Don't Know" for streaming via her website. "I Don't Know," the first single off Sea Sew, will be released early next year.
Remaining Jason Mraz/Lisa Hannigan 2008 US tour dates after the jump.
Lisa Hannigan 2008 US Tour Dates
November 19, 2008 Minneapolis, MN Myth
November 21, 2008 Milwaukee, WI Eagles Ballroom
November 22, 2008 Chicago, IL Aragon Ballroom
November 23, 2008 St. Louis, MO Fabulous Fox Theater
November 25, 2008 Lakewood, OH Lakewood Auditorium
November 26, 2008 Richmond, VA The National
November 28, 2008 Richmond, VA The National
November 29, 2008 Atlanta, GA Tabernacle
November 30, 2008 Nashville, TN Ryman Auditorium