Set your alarm clocks (or Kanye will smash your face).
MySpace Music, the world's premier online music portal, is pleased to announce an exclusive premiere of Kanye West's much anticipated forthcoming album, 808s & HEARTBREAK. Beginning on Friday, Nov.21 at 12:01am PT [3:00 am ET], fans will be able to stream the album in its entirety for free on MySpace Music. This official premiere comes days before the album hits stores on November 24. Be sure to check out Kanye West's MySpace profile for the latest music, videos, news and more at www.myspace.com/kanyewest.
In other MySpace streaming news, Chinese Democracy, the long awaited new album from Guns 'n Roses is also currently streaming at myspace.com/gunsnroses.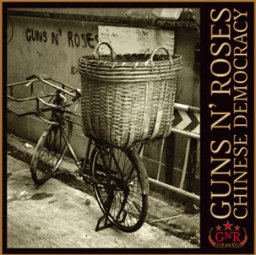 And if that wasn't enough…
MySpace Music, the world's premier online music portal, is proud to announce the exclusive premiere of The Killers' new album Day & Age. The highly-anticipated third album from the Las Vegas band will be streamed for free in its entirety at myspace.com/thekillers beginning this Saturday, November 22. This exclusive preview will lead into the official album release on Monday, November 24.
But wait, there's one more…
In addition to NPR.org, The Fireman's Electric Arguments is also now streaming at myspace.com/thefiremanmusic.