I've always been a little fascinated with Vashti Bunyan, so I found this interesting.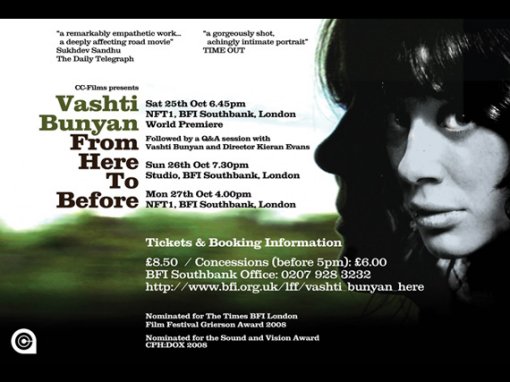 'Vashti Bunyan: From Here To Before' is a feature documentary about influential UK singer songwriter Vashti Bunyan, directed by acclaimed UK filmmaker Kieran Evans (Finisterre). It received it's world premiere at The Times 52nd London International Film Festival at the BFI Southbank.

For many cult artists, rediscovery comes too late, they never live to know their art has been reappraised, is being loved by generations not even born when they were at work. In the case of Vashti Bunyan, the "Godmother of Freak Folk" (New York Press), 30 years of obscurity ended with the rediscovery in 2000 of her lost classic album "Just Another Diamond Day" and her subsequent reintroduction into a mainstream she was never part of in the first place. The fact the record was inspired by a very British road trip – an end to end journey across the country by horse and carriage – has only helped mythologise Vashti's life and career.
No word on a US release date or a DVD release date. There's no guarantee that either will ever happen of course. It's a pretty safe bet that Vashti's next album will be released sometime in 2009 though, she's expected to start recording early in the new year in Califiornia.