Bell Orchestre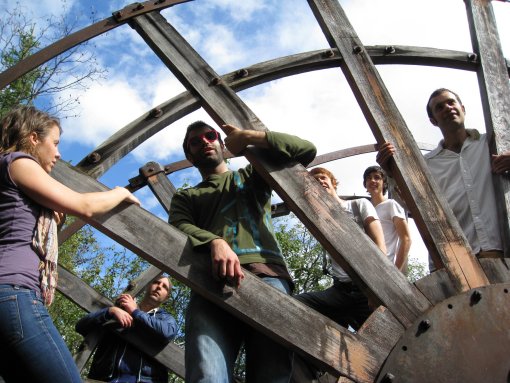 Arcade Fire offshoot Bell Orchestre will release a new record on Arts & Crafts "in the early part of the new year" (March 2009?) and upon the album's release, the band will hit the road for much of early 2009. Though most of those dates haven't been announced yet, they will be playing a show at BAM on February 26th, 2009.
In case you forgot, Bell Orchstre is:
Richard Reed Parry (Arcade Fire) – upright bass/keyboard/percussion,
Sarah Neufeld (Arcade Fire) – violin,
Stefan Schneider (Jorane, IKS) – drums/percussion,
Pietro Amato (Jorane, Luyas) – French horn/electronics,
Kaveh Nabatian – trumpet/melodica,
Mike Feuerstack (snailhouse) – lap steel guitar.
All Bell Orchestre tour dates after the jump.
Bell Orchestre 2009 Tour Dates
February 7th, 2009 Guelph, ON Sleeman Centre
February 19th, 2009 Vancouver, BC The Commodore Ballroom
February 26th, 2009 Brooklyn, NY Brooklyn Academy of Music