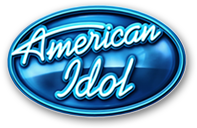 Sure it's unabashedly cheesy and the winners are usually far more telegenic than they are talented, but whether you like it or not, there's no denying that American Idol has a massive impact on the music industry. The first episode of the 8th season of AI premieres tonight at on Fox at 8PM with new 4th "judge", Kara DioGuardi, and according to the NYTimes, less humiliating auditions than in years past. In other related news, CTV has cancelled the popular Canadian Idol due to "decreased interest from sponsors".
Here's a little more of what viewers can expect to see on American Idol season 8:
Along with a new, fourth judge, more semifinalists and a "wild-card" round that gives some contestants a second chance to go to the finals, commercials promoting the new season have shown fewer of the bizarre and obviously untalented contestants than in previous years.

Also, "American Idol" this season will feature three rather than four weeks of auditions, moving on more quickly to the Hollywood round and spending less time featuring contestants whose sole purpose in auditioning seemed to be to make fools of themselves in front of the judges "" which in most cases was the only way they were going to get on television. [NYTimes.com]
Ready folks, now let the MySpace stalking begin.
PS In other tangentially related news, American Idol host Ryan Seacrest was snubbed on the red carpet by Brad Pitt and Angelina Jolie at the Golden Globes.