The Sword at Prudential Center (01/31/09)


Photos and Review: Jon Klemm
While I don't follow the scene quite as closely as I used to, I've long been a fan of the pioneering metal and punk bands from the 70's, and in the 90's I was a pretty into Metallica and the other heavy metal bands of the day. That said, The Sword's "retro-metal" style really caught my attention when I first heard it, so I was pretty excited to see them open for Metallica at the Prudential Center on Saturday night.
Going into the show, I had heard about Metallica's new stage setup for the Death Magnetic tour, and I wondered a little about how I was going to capture all the action. The stage is a giant rectangle in the middle of the arena floor with a massive lighting (and laser) rig above, and GA floor seating surrounding it on all sides. This theatre-in-the-round arrangement creates a lot space for a band to cover, which can be challenging even for the most dynamic performers. As an opening act, The Sword didn't have the elaborate lighting, laser, and pyrotechnic display that Metallica had, but they still put on a great show based solely on the strength of their live performance.
Also, in case you forgot, here's what Drake had to say about The Sword's Gods of Earth record when it came out in April of 2008:
When this Austin band's debut Age of Winters came out in 2006, it pushed me to do a piece on the New Heavy, recent metal that even indie rockers can get down with. Their seemingly sincere D&D-inspired lyrics (think Neil Peart) delve deep into geek territory, and with Gods of the Earth, they go even deeper. "Mother Maiden and Crone" references the Triple Goddess, "To Take The Black" is about George R.R. Martin's fantasy epic "A Game of Thrones", and "The Frost-Giant's Daughter" is the title of a Conan the Barbarian story. I say just roll your ten-sided dice and play the track that corresponds… your HP may dwindle from neck damage, but you'll make up for it with serious HMXP (Heavy Metal Experience Points).
More pictures from The Prudential Center show and all of The Sword's upcoming tour dates after the jump. (Metallica pics are coming soon.)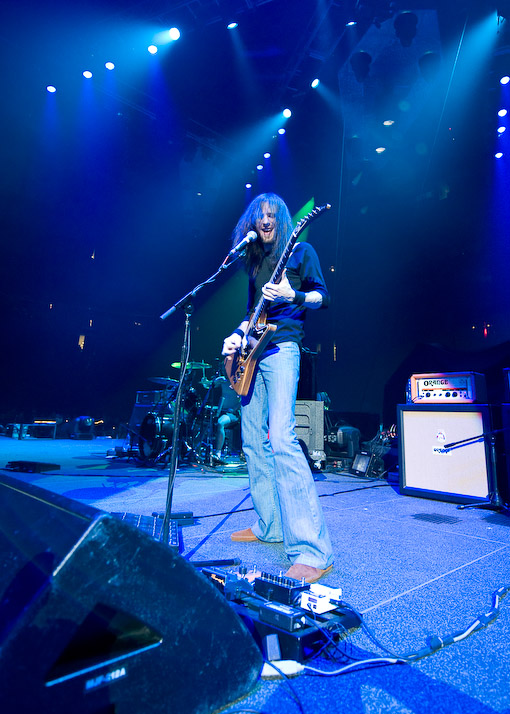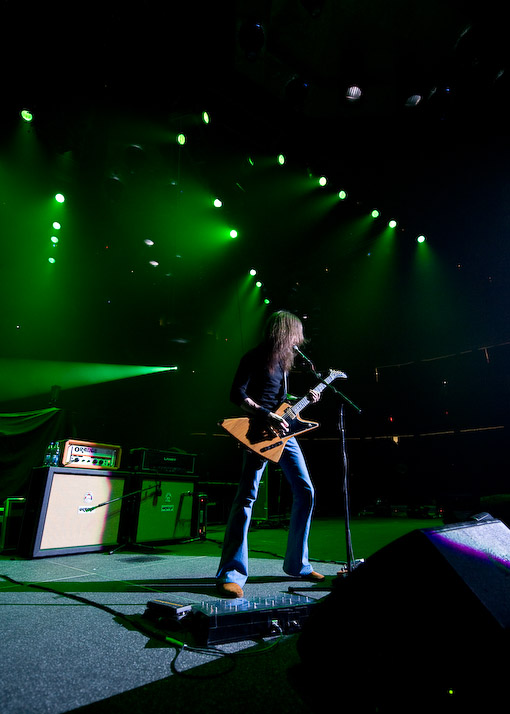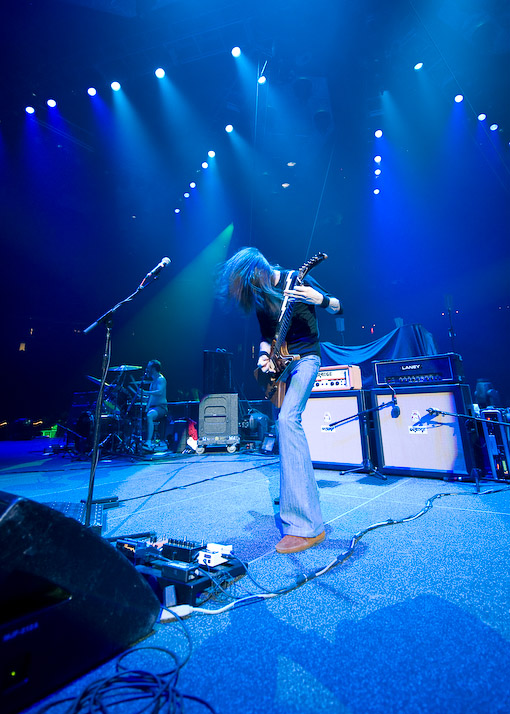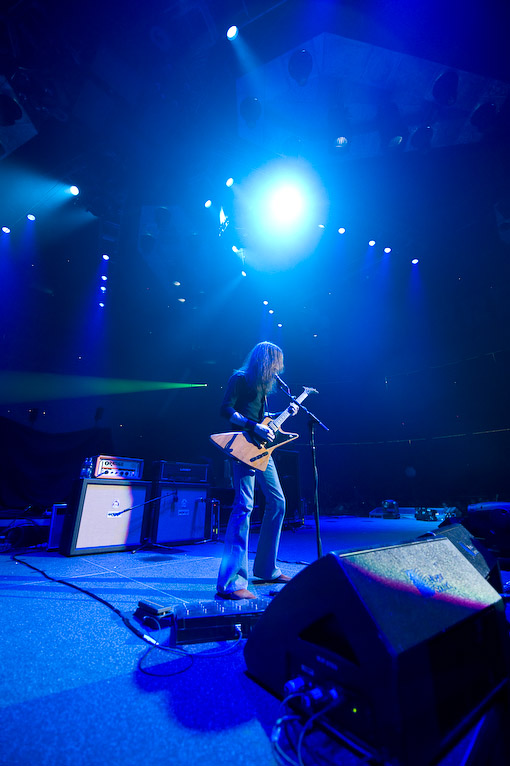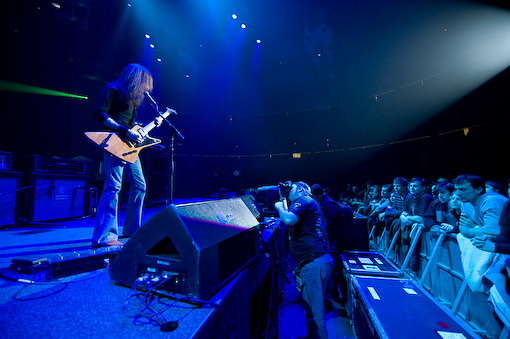 The Sword 2009 Tour Dates
Feb 25 2009 Trent FM Arena w/ Metallica Nottingham
Feb 26 2009 MEN Arena w/ Metallica Manchester
Feb 28 2009 Sheffield Arena w/ Metallica Sheffield
Mar 02 2009 O2 Arena w/ Metallica London
Mar 03 2009 Metro Radio Arena w/ Metallica Newcastle
Mar 05 2009 Sportpaleis w/ Metallica Antwerpen
Mar 07 2009 Globen w/ Metallica Stockholm
Mar 08 2009 Globen w/ Metallica Stockholm
Mar 25 2009 LG NEC Arena w/ Metallica Birmingham
Mar 26 2009 SECC Arena w/ Metallica Glasgow
Mar 28 2009 O2 Arena w/ Metallica London
Mar 30 2009 Ahoy w/ Metallica Rotterdam
Apr 01 2009 Palais Omnisport w/ Metallica Paris
Apr 02 2009 Palais Omnisport w/ Metallica Paris
May 06 2009 Olympiahalle w/ Metallica Munich
May 07 2009 Leipzig Arena w/ Metallica Leipzig
May 09 2009 Schleyerhalle w/ Metallica Stuttgart
May 11 2009 Festhalle w/ Metallica Frankfurt
May 12 2009 Colorline Arena w/ Metallica Hamburg
May 14 2009 Stadthalle w/ Metallica Vienna
May 15 2009 Kopi-Arena w/ Metallica Oberhausen
May 17 2009 Lanxess Arena w/ Metallica Cologne