Robin Pecknold at Union Hall (07/12/08)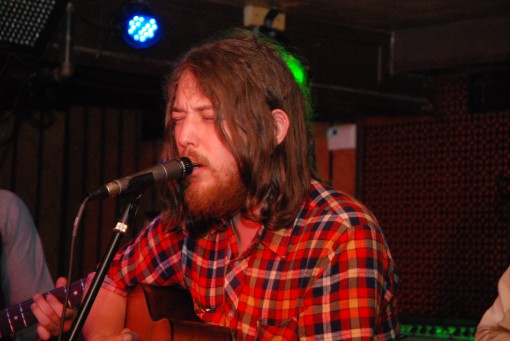 Fleet Foxes Robin Pecknold apparently might make an album under the moniker of White Antelope. Here's what he wrote on the At Ease Web message board the other day:
I used to post demos of songs on that page before the record came out. The 'Guitar Duet' thing dates from when we were recording the LP and the cover of 'False Knight..' I did about two weeks ago. I posted the first demo of 'Blue Ridge Mountains' (when it was called 'Stirring', before the other 'Stirring') on there before. I might put that back up, it had different instrumentation and was kinda cool….

Right now I am alone in this house we've rented to record the next record in and tomorrow I'm going to record a cover of 'Ridge Rider', the Judee Sill song, for this compilation. Trying to write new stuff is hard right now for some reason.

I want to do a record of really spare stuff for White Antelope so it may be recorded this year. I dunno if that is a good name though. [Chocolate Bobka]
After the jump, check out the new video for Mykonos by the Fleet Foxes (directed by Sean Pecknold).
"Mykonos" by Fleet Foxes directed by Sean Pecknold