Dan Mangan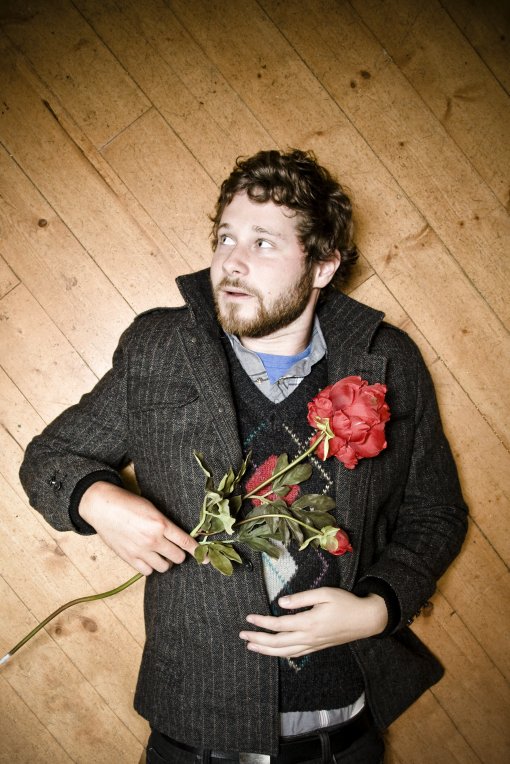 DOWNLOAD: "Robots" – Dan Mangan (mp3)
It's been far too long since the release of Dan Mangan's excellent debut Postcards and Dreaming, and that's why I'm happy to report that the Vancouver singer/songwriter is back in a big way in 2009 with both a new EP and a new full length record. The Roboteering EP, which is a prelude to his forthcoming LP Nice, Nice, Very Nice, features three songs off of the new record, and two previously unreleased tracks. The EP comes out on digitally on March 10, 2009 (iTunes, Zunior) and physically on April 7, 2009. Dan is about to hit the road in support of Roboteering and he'll be playing some shows at SXSW, as well as dates across Canada and in the UK.
The title track off of the new EP called "Robots", (which Dan famously sang as a call and response at his Union Hall gig in July of 2008), is available for download right here. Also, the brilliant duet with Veda Hille, "The Indie Queens Are Waiting", is currently streaming over at Dan's MySpace page.
More Dan Mangan tour dates and Roboteering EP track listing after the jump.

Roboteering EP Track Listing
1. Robots
2. The Indie Queens Are Waiting
3. Sold
4. Till I Fall
5. Tragic Turn Of Events / Move Pen Move (with Shane Koyczan)
Dan Mangan 2009 Tour Dates
Mar 10 2009 C'est What "In The Round" w/ Patrick Brealey, James Lamb, Nat Jay Toronto, ON
Mar 12 2009 The Supermarket – MusicBC CMW Showcase Toronto, ON
Mar 13 2009 Le Moulin Marcoux à Pont-Rouge Quebec City, QC
Mar 14 2009 Roseq Conference Quebec, QC
Mar 17 2009 Avant Garden Houston, TX
Mar 18 2009 El Sol Y Luna – SXSW w/ Deep Dark Woods, Little Miss Higgins, Po' Girl & more! Austin, TX
Mar 28 2009 JunoFest Vancouver, BC
Apr 22 2009 National Arts Centre presents CBC2 Canada Live Recording w/ Danny Michel- BC Scene – Details TBA Ottawa, ON
May 07 2009 Scala w/ The Broken Family Band and Dan Michaelson & The Coastguards London, UK
May 09 2009 The Windmill Brixton w/ Angela Desveaux London, UK
May 12 2009 The Slaughtered Lamb London, UK
May 13 2009 Ginglik – "The Big Secret" London, UK
May 14 2009 The Great Escape Brighton, UK
May 16 2009 The Junction w/ The Broken Family Band and Dan Michaelson & The Coastguards Cambridge
May 24 2009 The Waiting Room Eaglescliffe, UK