Marissa Nadler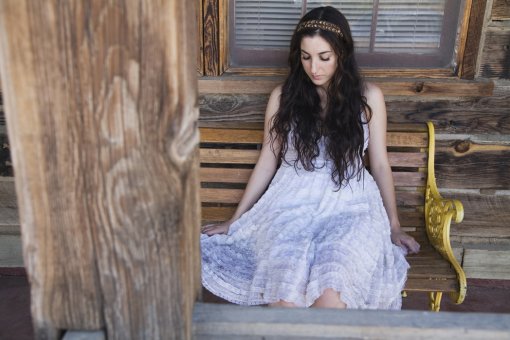 DOWNLOAD: Marissa Nadler – "River of Dirt" (mp3)
Marissa Nadler's terrific new album Little Hells came out on Tuesday (March 3) on Kemado records and coincidentally, she's playing a record release show tonight (March 4) at Joe's Pub.
Marissa recently sat down for an interview with PopTartsSuckToasted and here's a little excerpt from that exchange:
PTST: We're a week away from the release of your new record, Little Hells, are you excited to be able to finally get the record out there to the listening public? Is there ever any fears that creep in when you get this close to a release date?
Marissa: I am excited, definitely. Of course there are fears of rejection but you have to take things with a grain of salt. It would be an absurd lie if I said I didn't care. However, the most important thing is to make art that I am happy with, because at the end of the day that is what matters. To have a vision and see it executed to the best of my abilities and within the confines given is all I can do. I used to get really really torn up about things, but it is too painful to be thin skinned, and therefore I am working hard on trying to toughen up. With the internet these days, it is dangerous territory if you go Googling. The anonymous blogger can say things that they would never say in real life, and they don't realize there is a human being with feelings behind a record that may or may not be reading what they are writing. I think it is safe to say that it is best to stay away, and work on my future records. I am always thinking of the next record, and next project. I can't be still for a second (which may surprise people given the mellow music I like to make). I think that is why I write such dreamy music. Therapy. [poptartssucktoasted.blogspot.com]
More Marissa Nadler tour dates, "River of Dirt" video, and Little Hells track listing after the jump.
Marissa Nadler – Little Hells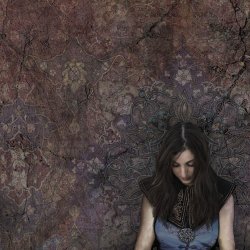 Little Hells Tracklisting:
01. Heart Paper Lover
02. Rosary
03. Mary Come Alive
04. Little Hells
05. Ghosts & Lovers
06. Brittle, Crushed & Torn
07. The Whole Is Wide
08. River of Dirt (download)
09. Loner
10. Mistress
Marissa Nadler – River of Dirt – Directed by Joana Linda

Marissa Nadler 2009 Tour Dates
Feb 27 2009 Lutheran Church of the Messiah Brooklyn, NY
Mar 04 2009 Joe's Pub New York, NY
Apr 07 2009 Hotel Cafe, Los Angeles, CA. at 8 pm
Apr 08 2009 Cafe Du Nord, San Fransisco, CA.
Apr 10 2009 The Tractor Tavern w. Jesse Sykes and the Sweet Hereafter. Seattle, WA.
Apr 11 2009 The Media Club, Vancouver, Canada
Apr 12 2009 Doug Fir Lounge, Portland, Oregon
Apr 16 2009 400 Bar, Minneapolis, MN – with the Handsome Family
Apr 17 2009 High Noon – Madison, WI., with the Handsome Family
Apr 18 2009 Schuba's Chicago, IL – with the Handsome Family
Apr 19 2009 Schuba's Chicago, IL- with the Handsome Family
Apr 21 2009 El Mocambo- Toronto, Ontario – with the Handsome Family
Apr 22 2009 The Black Sheep Inn – Wakefield, Canada – with the Handsome Family
Apr 24 2009 The Lizard Lounge – Cambridge, MA – with the Handsome Family
Apr 25 2009 The Highline Ballroom – New York, NY – with the Handsome Family
Apr 26 2009 Iota Arlington, VA. with the Handsome Family