Neko Case at Southpaw (06/16/04)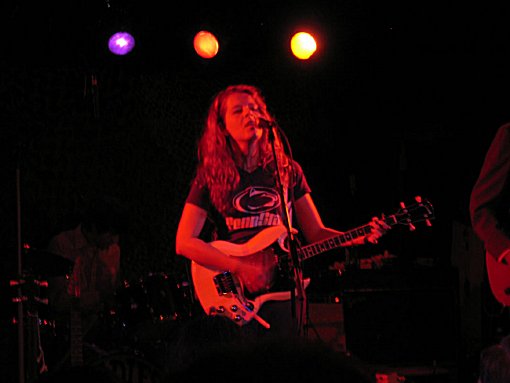 I guess I've only mentioned it a round about way up until now, but Neko Case is playing two shows at the Nokia Theatre (probably the best booking they've had in ages) on Monday, April 13 and Tuesday, April 14 (Buy Tickets). In case you can't make either of those shows (or if you'd just like a primer), NPR Music is streaming Neko's recent performance at the 9:30 Club in Washington, DC over here.
PS NPR's All Songs Considered is also streaming opener Will Sheff's 9:30 Club set over here.
More Neko Case tour dates after the jump.
Neko Case 2009 Tour Dates
Apr 13 2009 NOKIA THEATRE TIME SQUARE New York, New York
Apr 14 2009 NOKIA THEATRE TIME SQUARE New York, New York
Apr 20 2009 STATE THEATRE Ithaca, New York
Apr 21 2009 THE ALLEN THEATRE AT PLAYHOUSE SQUARE Cleveland, Ohio
Apr 22 2009 CHARLESTON CIVIC CENTER Charleston, West Virginia
Apr 23 2009 NEWPORT MUSIC HALL Columbus, Ohio
Apr 24 2009 CHICAGO THEATRE Chicago, Illinois
Apr 25 2009 RIVERSIDE THEATRE Milwaukee, Wisconsin
Apr 26 2009 STATE THEATRE Minneapolis, Minnesota
May 28 2009 SUNSHINE THEATRE Albuquerque, New Mexico
May 29 2009 CHAUTAUQUA AUDITORIUM Boulder, Colorado
May 30 2009 OGDEN THEATRE Denver, Colorado
May 31 2009 RED BUTTE GARDEN AMPITHEATRE Salt Lake City, Utah
Jun 04 2009 PARAMOUNT THEATRE Seattle, Washington
Jun 05 2009 CRYSTAL BALLROOM Portland, Oregon
Jun 06 2009 CRYSTAL BALLROOM Portland, Oregon
Jun 07 2009 MCDONALD THEATRE Eugene, Oregon
Jun 09 2009 WARFIELD THEATRE San Francisco, California
Jun 10 2009 WARFIELD THEATRE San Francisco, California
Jun 12 2009 GREEK THEATRE Los Angeles, California
Jun 14 2009 BONNAROO MUSIC FESTIVAL Manchester, Tennessee