AC Newman at The Bell House (03/30/09)


Photos: Kevin Henderson
"This is the last show of our tour, so we are really fucking tight." – Carl Newman
A mere three nights ago AC Newman and his band (Shane Nelken, Shaun Brodie, Jon Wurster, Tara Szczygielski, Miranda Brown, and Nicole Atkins) killed it on Letterman with a blazing rendition of "Like A Hitman, Like A Dancer", and a mere two weeks earlier (March 30 or an eternity in Internet time) they killed it on the final night of their tour at the Bell House in Brooklyn.
Though I really enjoyed the show and took notes on the set list, it's all a bit of a blur now, so I'll direct to Earfarm's review which can be found over here.
Set list, new tour dates, David Letterman video and more pics after the jump.
AC Newman Bell House Set List (03/30/09)
1. There Are Maybe 10 or 12
2. Miracle Drug
3. Like A Hitman, Like A Dancer
4. Prophets
5. Secretarial
6. Better Than Most
7. The Heartbreak Rides
8. The Cloud Prayer
9. The Palace at 4am
10. All of My Days and All of My Days Off
11. There is a War (Leonard Cohen)
12. Drink To Be Me, Babe, Then
13. The Battle for Straight Time
14. Changeling (Get Guilty)
15. Submarines of Stockholm
16. On The Table
Encore
17. Come Crash
18. The Collected Works
19. The Town Halo
AC Newman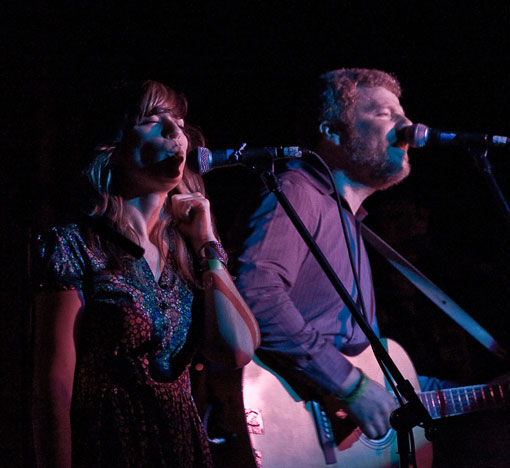 AC Newman 2009 UK Tour Dates
5/19/09 London, The Luminaire
5/20/09 Manchester, Retro Bar
5/21/09 Glasgow, ABC2
5/23/09 Bristol, Dot2Dot Festival, venue TBA
5/24/09 Nottingham, Dot2Dot Festival, venue TBA
New Pornographers 2009 Summer Tour Dates
07/18/09 @ Marymoor Amphitheater Redmond, WA
w/ Ra Ra Riot and Death Cab for Cutie
07/17/09 @ Edgefield Amphitheater Troutdale, OR
w/ Ra Ra Riot and Death Cab for Cutie
07/16/09 @ Pacific Coliseum Vancouver, BC
w/ Ra Ra Riot and Death Cab for Cutie
07/05/09 @ Hollywood Bowl Los Angeles, CA
w/ Tegan & Sara and Death Cab for Cutie