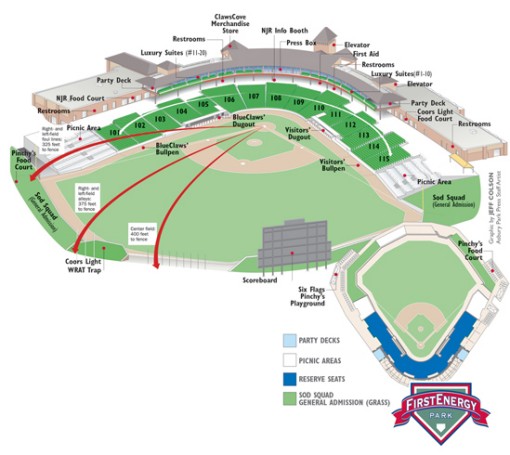 This summer Bob Dylan is taking what some people are calling a traveling version of Farm Aid around with him to various minor league ballparks all around the country. In addition to his Bobness, the Bob Dylan Show tour will feature John Mellencamp and Willie Nelson, marking just the second time in the past 24 years that these three performers have shared the same stage. Tickets for the Dylan, Nelson, Mellencamp concert on July 23 at the FirstEnergy Park in Lakewood, NJ (the closest they'll get to NYC) are on presale now, the password is BLUECLAWS. Tickets go on sale to the general public May 2 at noon.
Also, in case you forgot, Bob Dylan's new record, Together Through Life, came out on April 28 and according to Billboard, it's on track to becoming the fifth number 1 debut of his career. Critically though, Dylan's latest has been somewhat less well received than his last few albums, yet Rolling Stone still managed to give it 4/5 stars. Here's a little of David Fricke's review:
Ultimately, Together Through Life is a mixed bag of this decade's Dylan "" impulsive, caustic, sentimental, long done with the contrived details of contemporary record-making. The album may lack the instant-classic aura of Love and Theft or Modern Times, but it is rich in striking moments, set in a willful rawness, and comes with a wicked finish. "It's All Good" is a bayou-John Lee Hooker boogie that opens with bad shit ("Big politician telling lies/Restaurant kitchen, all full of flies/Don't make a bit of difference") and just gets worse ("Brick by brick, they tear you down/A teacup of water is enough to drown"). It's a portrait of an ugly America, devolving into bare-knuckle Darwinism "" survival of the coldest and cruelest "" and Dylan rubs your face in it. "It's all good," he sings repeatedly with a cruel shrug in that voice, knowing damn well it's not. But Dylan is just as sure, in nearly every other song here, that there is strength in numbers "" and that number is two. [David Fricke for Rolling Stone]
All Dylan, Nelson, Mellencamp tour dates after the jump.
"Bob Dylan Show" 2009 Ball Park Tour Dates
07/02 Sauget, IL at GCS Ballpark
07/04 South Bend, IN at Coveleski Stadium
07/08 Louisville, KY at Louisville Slugger Field
07/10 Dayton, OH at Fifth Third Field
07/11 Eastlake, OH at Classic Park
07/13 Washington, PA at Consol Energy Park
07/14 Allentown, PA at Coca-Cola Park
07/15 New Britain, CT at New Britain Stadium
07/19 Syracuse, NY at Alliance Bank Stadium
07/21 Pawtucket, RI at McCoy Stadium
07/23 Lakewood, NJ at FirstEnergy Park
07/24 Aberdeen, MD at Ripken Stadium
07/25 Norfolk, VA at Harbor Park
07/28 Durham, NC at Durham Bulls Athletic Park
07/29 Sevierville, TN at Smokies Park
08/04 Round Rock, TX at The Dell Diamond
08/05 Corpus Christi, TX at Whataburger Field
08/07 Grand Prairie, TX at QuikTrip Park
08/11 Glendale, AZ at Camelback Ranch
08/12 Las Vegas, NV at Cashman Field
08/14 Fresno, CA at Chukchansi Park
08/15 Stockton, CA at Banner Island Ballpark
All concert tickets are priced at $67.50 and most shows are general admission, allowing fans to grab a seat in the stands or find a place to watch from the field. Tickets will go on sale throughout the month of May (see attachment) and will be available at the local ballpark ticket office and affiliated ticket outlets. *Children 14 and under get in free with each adult ticket holder. Showtime is 5:30pm and gates open at 5:00. There is no baseball game on the day of the show. For more information about the tour and presale opportunities, visit www.bobdylan.com