8 NYC Bands You Need To Hear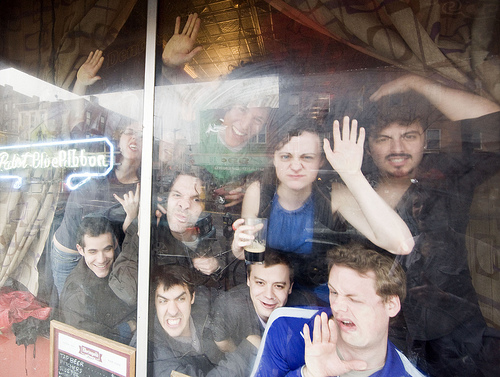 Photo: L Magazine
The terminally hip (that's a phrase I like to throw around a lot) L Magazine just released its 2009 list of "8 Bands You Need To Hear" and this year it's more obscure eclectic than ever.
L Magazine's 8 Bands You Need To Hear
pow wow!
Savoir Adore
The Albertans
The Beets
Xylos
Darlings
Anamanaguchi
Emanuel & the Fear

Honorable Mentions:
Sisters
Dinosaur Feathers
Neighbors
Browns
Hospitality
Knight School
So if you're like me, and you haven't heard of any of these bands, (except for Dinosaur Feathers), then you might want to check out the "Non-Worker Party" tonight (Friday, May 1) at the Red Star Bar and you can hear 2 (The Beets, pow wow!) of the top 8.
Non-Worker Party flyer and a video from The Beets after the jump.
The Beets on TONY's "Perfect Pitch" (Time Out NY)