Mandela Day 2009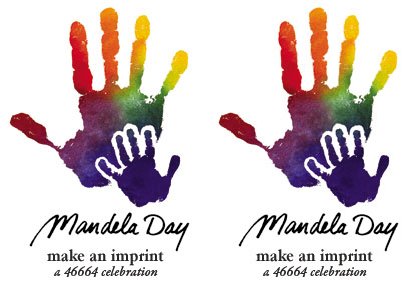 What is Mandela Day?
Mandela Day, July 18, when people around the world will be urged to perform 67 minutes of community service to honor the 67 years (and counting) that Nelson Mandela has fought for racial and social equality. The holiday is the brainchild of the Nelson Mandela Foundation and 46664, the advocate group that bears Mr. Mandela's prisoner number. [NYTimes.com]
Who will be performing at the concert?
Capping a week of celebration on July 18, Mandela's 91st birthday, will be a concert at Madison Square Garden featuring Queen Latifah, Queen of Soul Aretha Franklin and Carla Bruni-Sarkozy, the First Lady of France. Also on the bill: organizer Dave Stewart, Josh Groban, Wyclef Jean, Angelique Kidjo, Cyndi Lauper, TLC, Baaba Maal and others. [Newsday]
Tickets for the Mandela Day Concert at MSG Radio City Music Hall are on sale now. Full list of Mandela Day performers after the jump.
Featuring Performances From:
* Stevie Wonder
* Dave Stewart
* Aretha Franklin
* Wyclef Jean
* Queen Latifah
* Carla Bruni-Sarkozy
* Josh Groban
* Cyndi Lauper
* Angelique Kidjo
* Baaba Maal
* Jesse McCartney
* TLC
* The Soweto Gospel Choir
Including Celebrated African Artists:
* Yvonne Chaka Chaka
* Chris Chameleon
* Freshlyground
* Emmanuel Jal
* Loyiso
* Sipho Mabuse
* Vusi Mahlasela
* Thandiswa Mazwai
* Suzanna Owiyo