MySpace Secret Shows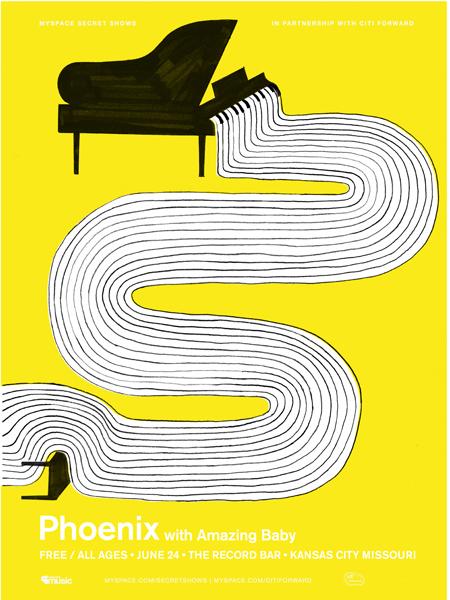 Phoenix with Amazing Baby
Wednesday, June 24, 2009
FREE! ALL AGES!
Doors @ 7:00 PM

Record Bar
1020 Westport Rd
Kansas City, MO 64111
PLEASE NOTE: This show is first come, first served. So get there early and stay in line.

Also, over the next year if you are one of the first 20 people with the new Citi Forward by MySpace card, you will automatically be able to skip the line.