XX Merge: July 22-26, 2009


Here's what night 1 of XX Merge looked like:
XX Merge Night 1: July 22, 2009
Pure
Lou Barlow
Oakley Hall
Clientele
Magnetic Fields
Rosebuds
Conor Oberst & the Mystic Valley Band
– via Bradley's Almanac (More #XXMerge Tweets)
In case you weren't aware of the little shindig that was taking place Chapel Hill and Carrboro, NC for Merge Records' 20th Anniversary (aka XXMerge), here's a little more information:
XX MERGE
SPOON, SUPERCHUNK, CONOR OBERST, M. WARD & MORE CONFIRMED FOR 5-DAY FESTIVAL
July 22-26 in Carrboro and Chapel Hill NC

In celebration of Merge Records' 20th anniversary, Merge bands of the past and present will converge for XX MERGE: a 5-day live music event taking place July 22-26th in the label's native North Carolina.

The first four nights of XX MERGE will take place at the Cat's Cradle in Carrboro NC. The festival will warp up with a final show at Memorial Hall on the UNC Campus in Chapel Hill.

MERGE XX will feature over 25 Merge alumni, with confirmed acts including Superchunk, Spoon, Conor Oberst, Spent, M. Ward, The Rosebuds, Destroyer, Guv'ner, Polvo, Pipe & The Broken West. Many more artists both expected and unexpected still to-be-announced.
Our Noise: The Story of Merge Records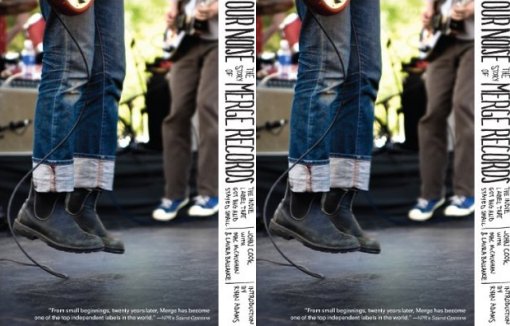 Also, if you'd like to know a little more about the history of Merge Records you'll soon be able to get your hands on Our Noise: The Story of Merge Records from Algonquin Books. The book, co-authored by Merge founders Mac McCaughan and Laura Ballance (with John Cook) will be available at MergeRecords.com and at fine bookstores everywhere starting on September 15.