It's a pretty good list I think, albeit a little on the safe side (the top ten is very Drake friendly though). Nice to see Fanfarlo's Reservoir at number 15, not sure I would have ranked Wilco (The Album) or Far so high, and No Line on the Horizon will not be anywhere on my personal "Best Of 2009" list.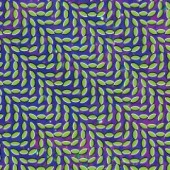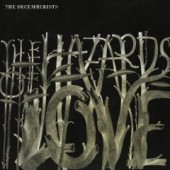 NPR's Best Albums of 2009 (So Far)
1. Merriweather Post Pavilion by Animal Collective
2. The Hazards of Love by The Decemberists
3. Veckatimest by Grizzly Bear
4. Middle Cyclone by Neko Case
5. Wilco (The Album) by Wilco
6. Noble Beast by Andrew Bird
7. Wolfgang Amadeus Phoenix by Phoenix
8. It's Blitz! by Yeah Yeah Yeahs
9. Dark Was The Night by Various Artists
10. Bitte Orca by Dirty Projectors
11. Far by Regina Spektor
12. Actor by St. Vincent
13. Manners by Passion Pit
14. Hold Time by M. Ward
15. Reservoir by Fanfarlo
16. Fever Ray by Fever Ray
17. Fantasies by Metric
18. Two Suns by Bat for Lashes
19. My Maudlin Career by Camera Obscura
20. Dark Night of the Soul by Danger Mouse and Sparklehorse
21. The Crying Light by Antony & The Johnsons
22. The Eternal by Sonic Youth
23. The Ecstatic by Mos Def
24. Outer South by Conor Oberst and the Mystic Valley Band
25. Swoon by Silversun Pickups
26. Together Through Life by Bob Dylan
27. No Line on the Horizon by U2
28. March of the Zapotec by Beirut
29. The Pains of Being Pure at Heart by The Pains of Being Pure at Heart
30. The Mountain by Heartless Bastards
[NPR Music]
See NPR's top 30 singles of 2009 (so far) after the jump.
NPR's Best Singles of 2009 (So Far)
1. "My Girls" Animal Collective
2. "Two Weeks" Grizzly Bear
3. "Blood Bank" Bon Iver
4. "The Rake's Song" The Decemberists
5. "Lisztomania" Phoenix
6. "Zero" Yeah Yeah Yeahs
7. "This Tornado Loves You" Neko Case
8. "Sleepyhead" Passion Pit
9. "Laughing With" Regina Spektor
10. "The Wanting Comes In Waves/Repaid" The Decemberists
11. "Train Song" Feist and Ben Gibbard
12. "Knotty Pine" David Byrne & Dirty Projectors
13. "Daniel" Bat For Lashes
14. "Summertime Clothes" Animal Collective
15. "One Wing" Wilco
16. "The Fear" Lily Allen
17. "Heads Will Roll" Yeah Yeah Yeahs
18. "Wilco (The Song)" Wilco
19. "Stillness Is The Move" Dirty Projectors
20. "Help, I'm Alive" Metric
21. "Anonanimal" Andrew Bird
22. "On No" Andrew Bird
23. "No You Girls" Franz Ferdinand
24. "I And Love And You" The Avett Brothers
25. "French Navy" Camera Obscura
26. "Magpie To The Morning" Neko Case
27. "Woods" Bon Iver
28. "Black Hearted Love" PJ Harvey and John Parish
29. "While You Wait For The Others" Grizzly Bear
30. "Panic Switch" Silversun Pickups