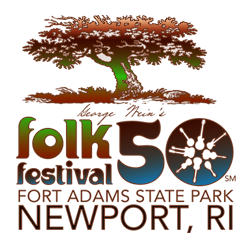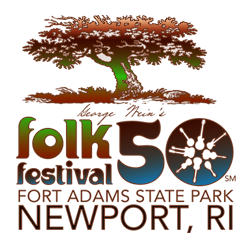 This year, NPR's All Songs Considered will be presenting comprehensive coverage from George Wein's Folk Festival 50 (aka the 50th Annual Newport Folk Festival) over at npr.org/newportfolk. Though it's a little unclear exactly what NPR will be webcasting, it sounds like they will be doing more or less the whole thing.
NPR Music will be there to webcast and broadcast the full slate of concerts, with dozens of live performances starting at noon ET Saturday. [NPR.org]
You can monitor this link and the Folk Festival 50 Website for broadcast and webcast times and more information. You can also download a 12 song festival sampler from NPR over here.
Check out the full schedule for the Folk Festival 50 after the jump.