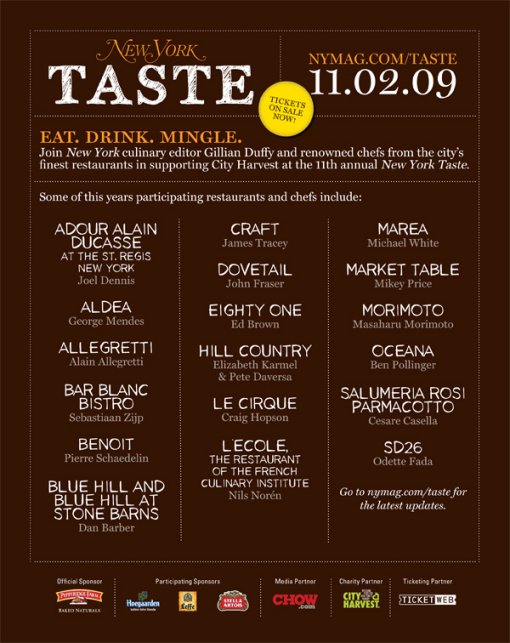 Join New York culinary editor Gillian Duffy and renowned chefs from the city's finest restaurants for the 11th annual New York Taste, an evening to benefit City Harvest.

At this must-attend culinary affair, you'll sample fare from renowned chefs, mixologists and wineries. Participants at this year's event will include Alain Allegretti, Dan Barber, Cesare Casella, Odette Fada, John Fraser, Craig Hopson, Morimoto and many more. [NYTaste.com]
FYI: It's a tasting event, with lots of fancy chefs.