Joel Plaskett (Limited edition poster for the 2009 Polaris Prize Gala)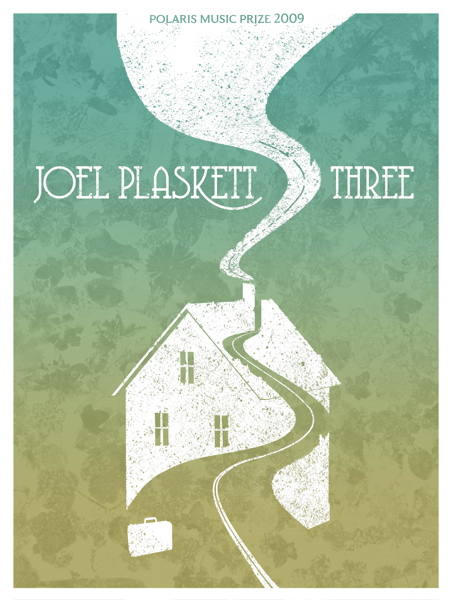 It might be Erev Rosh Hashana, but there's still plenty of time to have dinner with your family and then sneak out to catch one of Canada's foremost artists Joel Plaskett at Union Hall tonight (Sep 18) along with This Is Ivy League, Patrick Cleandenim and World Atlas. Now for those of unfamiliar with the exploits of Nova Scotia's favorite son, he cut his teeth in a band called Thrush Hermit (which some of you may have heard of) and has since gone to have a rather storied career as a solo artist and with his band The Emergency. In fact, in July of 2009, Plaskett played to a wildly enthusiastic crowd of 60,000 at the Halifax Commons as the opening act for Sir Paul McCartney, so seeing him in a venue as intimate is truly a treat. But, and there always is a but, if the High Holy Days or one of the other million things to do around here is keeping you away from Union Hall tonight, you've still got two more chances to Joel in the coming months (Oct 15 and Nov 13).
In other Plaskett news, Polaris Music Prize junkies may have noticed noticed that Joel's new 27 track triple record, simply entitled Three, was shortlisted for this year's $20,000 award. Although it's not listed below, Joel will actually also be performing along with the other 9 short list nominees at the Polaris Gala on Monday, September 21 at the Concert Hall in Toronto.
All upcoming Joel Plaskett tour dates (including his "3" Night Union Hall residency), album art and a track listing for Three after the jump.
Joel Plaskett 2009 Tour Dates
09/18 Union Hall Brooklyn, New York
09/24 Deep Roots Festival, Acadia University, Convocation Hall Wolfville, Nova Scotia
09/25 Deep Roots Festival, Acadia University, Convocation Hall Wolfville,Nova Scotia
09/26 Deep Roots, Festival Theatre Wolfville, Nova Scotia
09/30 The Ale House Kingston, Ontario
10/01 Pop Montreal, Club Soda Montreal, PQ
10/15 Union Hall Brooklyn, New York
10/17 Joel Plaskett, Hamilton Place – The Studio Hamilton, Ontario
11/13 Union Hall Brooklyn, New York
12/03 Marigold Centre Truro, 11/Scotia
12/12 Joel Plaskett, The Pearl Theatre Lunenburg, Nova Scotia
02/13 Mermaid Imperial Performing Arts Centre Windsor, Nova Scotia
Joel Plaskett – Three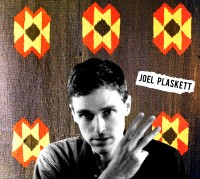 1. Every Time You Leave 2:19
2. Through & Through & Through 4:24
3. You Let Me Down 2:21
4. Pine, Pine, Pine 2:09
5. Wait, Wait, Wait 2:26
6. Drifters Raus 3:05
7. Gone, Gone, Gone 3:56
8. Wishful Thinking 7:14
9. Run, Run, Run 5:11
10. Safe in Your Arms 4:04
11. Shine On, Shine On, Shine On 4:10
12. Sailors Eyes 3:20
13. Heartless, Heartless, Heartless 4:20
14. In the Blue Moonlight 3:26
15. Down, Down, Down 2:22
16. Beyond, Beyond, Beyond 4:39
17. Demons 3:33
18. New Scotland Blues 3:45
19. Rewind, Rewind, Rewind 2:08
20. Precious, Precious, Precious 1:18
21. Deny, Deny, Deny 2:30
22. One Look 3:14
23. Our Place in the Sun 3:18
24. Lazy Bones 5:22
25. All the Way Down the Line 4:26
26. Rollin', Rollin', Rollin' 3:15
27. On & On & On 12:28