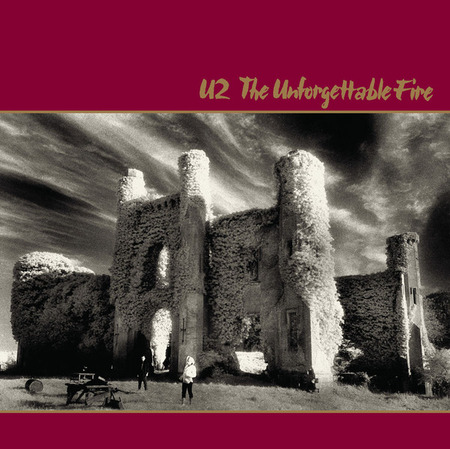 Not content to sell out to Giants Stadium twice, "the biggest band in the world" has just announced that it will return to the New Meadowlands Stadium on July 19, 2010 (Buy Tickets) to cap off the second North American leg of their 360º tour. On sale dates for the new block of U2 North American tour dates will take place in October and November, check U2.com for more information.
The 2010 shows will continue to feature the massive stage set the band has been using over the last year, designed by long-time U2 associate Willie Williams in collaboration with architect Mark Fisher, an "in-the-round" design that seeks to afford every fan in attendance an unobstructed view of the band on stage.

According to TheWrap.com, the "170-ton, $40 million, four-pronged stage [is] so enormous, its overhead so costly," that the band still hasn't broken even on the tour, even after four months on the road in the US and elsewhere. [LiveDaily.com]
In other U2 news, tomorrow (Oct 27) Island/Universal will release four different 25th Anniversary editions of The Unforgettable Fire, the album that cemented their path to superstardom.
Limited Edition Box Set: containing 2 CDs (remastered album and bonus audio CD), a DVD with live footage, documentary and videos, a 56 page hardback book with liner notes by The Edge, Brian Eno, Danny Lanois, Bert Van de Kamp and Niall Stokes, and 5 photographic prints

* Deluxe Edition: containing 2 CDs, the remastered album, and the bonus audio CD which features B-sides and previously unreleased material, a 36 page booklet with liner notes by The Edge, Brian Eno, Danny Lanois and Bert Van de Kamp

* CD format: featuring the remastered album

* 12″ vinyl format: 16 page booklet with liner notes by Brian Eno, Danny Lanois and Bert Van de Kamp
[U2.com]
More U2 tour dates after the jump.
U2 2010 North American Tour Dates
06/06/10 – Anaheim, CA – Angel Stadium
06/12/10 – Denver, CO – Invesco Field at Mile High
06/16/10 – Oakland, CA – Oakland Coliseum
06/20/10 – Seattle, WA – Qwest Field
06/23/10 – Edmonton, Alberta – Commonwealth Stadium
06/30/10 – East Lansing, MI – Spartan Stadium
07/03/10 – Toronto, Ontario – Rogers Centre
07/06/10 – Chicago, IL – Soldier Field
07/09/10 – Miami, FL – Land Shark Stadium
07/12/10 – Philadelphia, PA – Lincoln Financial Field
07/16/10 – Montreal, Quebec – Venue to be announced
07/19/10 – East Rutherford, NJ – New Meadowlands Stadium
U2 2010 European Tour Dates
10 Aug 2010 Frankfurt DE
12 Aug 2010 Hannover DE
15 Aug 2010 Horsens DK Casa Arena
16 Aug 2010 Horsens DK Casa Arena
20 Aug 2010 Helsinki FI Olympic Stadium
21 Aug 2010 Helsinki FI Olympia Stadium
25 Aug 2010 Moscow RU Luzhniki
30 Aug 2010 Vienna AT Ernst Happel Stadium
03 Sep 2010 Athens GR Olympic Stadium .
06 Sep 2010 Istanbul TR Ataturk Olympic Stadium
15 Sep 2010 Munich DE Olympic Stadium
18 Sep 2010 Paris FR Stade De France
22 Sep 2010 Brussels BE Stade Roi Boudoin
23 Sep 2010 Brussels BE Stade Roi Boudoin
29 Sep 2010 Seville ES Olympic Stadium
02 Oct 2010 Coimbra PT Estadio Cidade Coimbra
03 Oct 2010 Coimbra PT Estadio Cidade Coimbra