Lifter Puller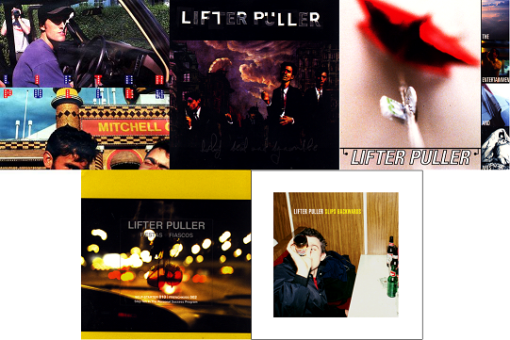 DOWNLOAD: Lifter Puller – "To Live and Die in LBI"
DOWNLOAD: Lifter Puller – "Let's Get Incredible" (Live 7th St. Entry 6/6/98)
Please give a warm Bumpershine welcome to guest contributor and LFTR PLLR superfan Anders as he weighs in on the recent deluxe reissues of LP's entire back catalog. -ed.
Until recently, new Lifter Puller fans had an easy introduction to the band. 2002's posthumously-released collection, The Soft Rock, contained the vast majority of their material apart from their final record; purchase that alongside Fiestas & Fiascos, and you had (pretty much) all the lftr pllr you needed. But The Soft Rock went out of print and started selling for upwards of $100 … and you'd be hard-pressed to find the original albums at any price. So The Orchard's deluxe rerelease of the band's entire catalog should be a real source of joy for anyone who cares about mid-90s post-hardcore from the upper midwest.
Completists will be most immediately interested in the three previously uncollected tracks on Slips Backwards, a collection of rarities and B-sides. Sadly, these songs prove to be among the weakest that Lifter Puller ever recorded, but for many fans, three not-great Lifter Puller songs will be more than worth the cost of a record. I certainly wouldn't disagree. Equally exciting is the addition of live recordings at the end of every record — the band we see here is tight yet joyous and thoroughly committed to the moment. And fans who had previously known these songs only through the earlier collection have another unexpected pleasure. While none of the earlier records are quite as masterfully almost-coherent as Fiestas & Fiascos, context really does count for something here. Listening to The Soft Rock, you get a vague feeling that you're traveling chronologically backward, but sometimes the massive nature of the package can be a little much. These may be the same songs, in more-or-less the same order, but something is gained from listening to them as part of albums, rather than as tunes in an undifferentiated 40 song mass. All told, easily the best release(s) of the month.
For a different (yet equally enthusiastic) "take" on the new Lifter Puller reissues, you can check out Drake's comments over here.
Album art and full track listings for all of the Lifter Puller reissues after the jump.
Watch Lifter Puller on Monday Night Live from KVSC/88.1: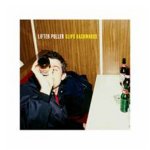 Lifter Puller – Slips Backwards
Release Date: 12/01/09
TrackList
1. Secret Santa Cruz
2. Back In Blackbeard
3. Math Is Money
4. 4 Dix
5. La Quereria
6. 11th Ave Freezout
7. The Langelos
8. Mick's Tape
9. The Pirate And The Penpal
10. The Mezzanine Gyp
11. Star Wars Hips
12. Slips Backwards
13. Nassau Coliseum
14. Prescription Sunglasses
15. Emperor
16. Secret Santa Cruz (Live From The Black Cat 2000)
17. Math Is Money (Live From The Black Cat 2000)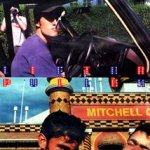 Lifter Puller – Lifter Puller
Release Date: 12/01/09
Track List
1. Double Straps
2. Bloomington
3. Star Wars Hips
4. Bruce Bender
5. Lazy Eye
6. The Mezzanine Gyp
7. Jeep Beep Suite
8. Rental
9. Solid Gold Sole
10. Sublet
11. Summer House
12. Mission Viejo
13. Mono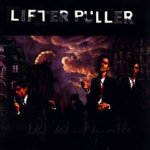 Lifter Puller – Half Dead And Dynamite (Deluxe Reissue)
Release Date: 12/01/09
Track List
01. To Live And Die In LBI
02. I Like The Lights
03. Sherman City
04. Nassau Coliseum
05. Kool NYC
06. Half Dead And Dynamite
07. The Bears
08. Hardwear
09. The Gin And The Sour Defeat
10. Viceburgh
11. Rock For Lite Brite
12. To Live And Die In LBI (Live From 7th St Entry 6/6/98)
13. Nassau Coliseum (Live From 7th St Entry 6/6/98)
14. The Bears (Live From 7th St Entry 6/6/98)
15. Sherman City (Live From 7th St Entry 6/6/98)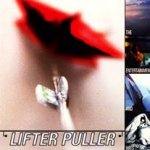 Lifter Puller – The Entertainment And Arts (Deluxe Reissue)
Release Date: 12/01/09
Track List
1. Plymouth Rock
2. The Candy Machine And My Girlfriend
3. Sangre De Stephanie
4. Roaming The Foam
5. Star Wars Hips
6. Let's Get Incredible
7. Plymouth Rock (Live From 7th St. Entry 6/6/98)
8. Candy Machine (Live From 7th St. Entry 6/6/98)
9. Sangre De Stephanie (Live From 7th St. Entry 6/6/98)
10. Lets Get Incredible (Live From 7th St. Entry 6/6/98)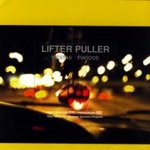 Lifter Puller – Fiestas & Fiascos (Deluxe Reissue)
Release Date: 12/01/09
Track List
1. Lonely In A Limousine
2. Candy's Room
3. Space Humpin' $19.99
4. Manpark
5. Lake Street Is For Lovers
6. Nice, Nice
7. Katrina And The K-Hole
8. Cruised And Accused Of Cruising
9. Touch My Stuff
10. Lie Down On Landsdowne
11. Lifter Puller Vs. The End Of The Evening
12. The Flex And The Buff Result
13. Candy's Room (Live From The Triple Rock 6/6/03)
14. Space Humpin' $19.99 (Live From The Triple Rock 6/6/03)
15. Man Park (Live From The Triple Rock 6/6/03)
16. Lonely In A Limousine (Live From The Triple Rock 6/7/03)
17. Katrina & The K Hole (Live From The Triple Rock 6/7/03)
18. Nassau Coliseum (Live From The Triple Rock 6/7/03)